Home > Special Offers >

Defiance 2050 Urban Commando Key Giveaway
Defiance 2050 Urban Commando Key Giveaway
FREE
---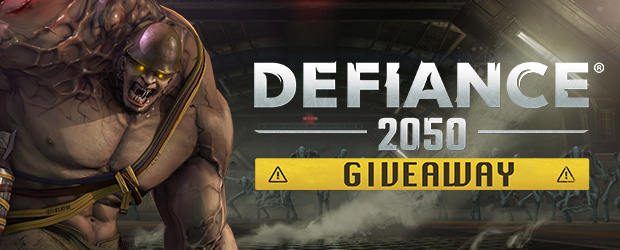 Claim Your Defiance 2050 Urban Commando Key Giveaway Now!
FreeToGame and Gamigo are working together to bring to our users a free gift key with in-game items for Defiance 2050. Each key unlocks a Urban Commando Headgear and Urban Commando Outfit! Get your key now while supplies last!
How to Redeem Your Key
1. Login and click the button to unlock your key.
2. Download the Game HERE.
3. Login to your Account or create a new one.
4. Go to http://store.trionworlds.com/commerce/voucher/redeem-voucher-flow and enter your Code.
5. Open the Game Defiance 2050 and Login.
6. Select a character and login with your character you would like to receive the items. You will receive automaticaly the items which you can lookup in your Claim Items Menu
Key Details
Each key unlocks the following:
- Urban Commando Headgear
- Urban Commando Outfit
About
Join your friends and become an Ark Hunter in a massive cooperative online shooter like no other. Choose from an array of fully customizable weapons and classes, explore a unique futuristic open world, and engage in epic fast-paced third-person shooter combat. Compete with other players for alien technology in the transformed Earth. Hunt alone or with others as you improve and level up, unlocking powerful weapons that will help you survive the massive battles that await.
More Offers
Live Special Offers
More Games
Play For Free