Home > Games >

Unlimited Ninja
Unlimited Ninja
Very Positive

0

Member Ratings
0

Members have this game in their library!
What do you think about Unlimited Ninja?
---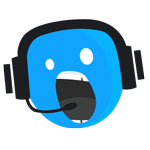 About Unlimited Ninja
---
Unlimited Ninja is a free to play 2D browser based MMO game based on the Naruto universe, published by JoyFun, offers players the ability to recruit popular characters and battle against many of the series' villains. Players will initially create a character falling within three different classes: genjutsu, ninjutsu or taijutsu, each of which boast distinct stats and abilities. As you progress through the game, you will gain access to more characters and expand your team into a formidable force.

The game boasts a decent player base and features a pet system that allows players to summon upgradeable "tailed spirits" that can be used in both PvE and PvP combat situations. Unlimited Ninja Naruto features iconic characters that you can customize and upgrade, and an auto-play system that allows you to level up while you are AFK. You can also take advantage of the crafting system and play minigames for unique bonuses and premium currency.
---
Disclosure: FreeToGame works closely with publishers and developers to offer a free and rewarding experience. In order to keep everything free to use we may sometimes earn a small commission from some partners. Find more info in our FAQ page.
Additional Information
Please note this free-to-play game may or may not offer optional in-game purchases.
---
Developer
JoyFun
Publisher
JoyFun
Release Date
September 23, 2013
Genre
MMORPG
Platform
Web Browser
Minimum System Requirements
(Browser)
---
Unlimited Ninja is a browser based game and should run smoothly on practically any PC with a updated web-browser.
If you have old hardware or software, you may still be able to play Unlimited Ninja, but your game experience may suffer. For the best gameplay experience, we recommend the latest versions of Firefox, Chrome, or Internet Explorer.
---
All material on this page is copyrighted by ©JoyFun and their respective licensors. All other trademarks are the property of their respective owners.
User Reviews
---
Play this game and post your review!