Home > Games >

Wurm Online
Wurm Online
Very Positive

0

Member Ratings
0

Members have this game in their library!
What do you think about Wurm Online?
---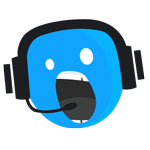 About Wurm Online
---
Wurm Online is a veteran of the free-to-play MMORPG landscape developed by Rolf Jansson and Markus Persson on the JAVA platform. If you've ever wondered what the term "sandbox" means, then take a look at Wurm Online. Everything except the initial starting environment is fully created by the game's players. Once a new server opens up (servers come in PvP-centric and Economy-centric models), literally a vast and empty land awaits new players.

At the game's start, players will be provided with a brief tutorial. Complete the tutorial and you'll receive some starting gear and a mirror that you can use to customize your character's appearance. From there, it's literally up to you. Will you explore the land and farm up materials to build items necessary for your survival? Will you take on missions from the gods to learn new skills (this feature is not on all servers)? Will you use Archery to hunt down wild game for additional resources? The choices are yours to make and using your skills is the only way to level them…but don't expect to become a master at everything since there isn't technically a level cap for any of your skills.

Before you think this is just another "Minecraft" type game, there's even more to Wurm Online. Want to built beautifully customized structures and homes? No problem. If you don't like the way the land looks you can even get into some heavy duty terraforming. On PvE servers, players will have to try to survive against the wilderness. For those wanting even more of a challenge, PvP servers offer even more threats from other players and with full loot being a game feature, there's certainly an incentive for other players to kill you.

For those of a more "economical" persuasion, Wurm Online even encourages open exchanges between the game's currency and real world money. Want to make some money for your time? Get to crafting things others really need and you could see your real world pockets filled in the process. Throw that stuff up on eBay…the game allows it.

Waging wars on other kingdoms, building roads in your settlement, farming your way to millions… Wurm Online defines what a "sandbox" MMORPG should look like, even if the visuals are a bit clunky in the game's JAVA environment.
---
Disclosure: FreeToGame works closely with publishers and developers to offer a free and rewarding experience. In order to keep everything free to use we may sometimes earn a small commission from some partners. Find more info in our FAQ page.
Additional Information
Please note this free-to-play game may or may not offer optional in-game purchases.
---
Developer
Code Club AB
Publisher
Code Club AB
Release Date
June 06, 2008
Genre
MMORPG
Platform
Windows (Client)
Minimum System Requirements
(Windows)
---
OS

Windows XP, Windows Vista, or Windows 7
Memory

1 GB
Storage

1.5 GB
Processor

Pentium 4 2.0GHz or Athlon 64 3500+
Graphics

GeForce 2 MX 400 64MB or Radeon 9250
Additional Notes

Specifications may change during development
---
All material on this page is copyrighted by ©Code Club AB and their respective licensors. All other trademarks are the property of their respective owners.
User Reviews
---
Play this game and post your review!