Home > Free Games >

Brink
Brink
67

Members have this game in their library!
What do you think about Brink?
---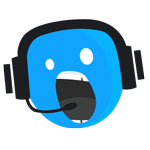 About Brink
---
Brink is a free-to-play first-person-shoot developed by Splash Damage and published by Bethesda Softworks. The game blends, single-player, co-op, and multiplayer modes into a single experience. In Brink, players occupy the Ark, a floating city built by men. The city is on the brink of war, despite being built as a self-sufficient, 100% green habitat.

Brink allows players to customize their characters to create a unique appearance as well as build. Players can fight their way through the single-player campaign or choose to go online and participate in co-op activities or engage in full-blown multiplayer action. Long time FPS players should feel right at home with Brink, as it features a control scheme common to the genre.

Brink is available to play via Steam.
---
Disclosure: FreeToGame works closely with publishers and developers to offer a free and rewarding experience. In order to keep everything free to use we may sometimes earn a small commission from some partners. Find more info in our FAQ page.
Additional Information
Please note this free-to-play game may or may not offer optional in-game purchases.
---
Developer
Splash Damage
Publisher
Bethesda Softworks
Release Date
May 09, 2011
Genre
Shooter
Platform
Windows (Client)
Brink Screenshots
---
Minimum System Requirements
(Windows)
---
OS

Windows XP(SP3) or later
Memory

2GB
Storage

8GB of free space
Processor

Intel Core 2 Duo 2.4GHz
Graphics

NVIDIA 8800GS / ATI Radeon HD 2900 Pro or equivalent
Additional Notes

Specifications may change during development
---
All material on this page is copyrighted by ©Bethesda Softworks and their respective licensors. All other trademarks are the property of their respective owners.
User Reviews
--- RSOliveira
---
The mix of parkour and gunplay is an awesome concept that works quite well. The classes are all unique and useful. The storyline - albeit very simplistic - is kinda interesting with it's unapologetically political themes. I want to love this game, and I'll probably play it for a few more hours until I get the last non-DLC achievements. But I have experienced so many frustrating design flaws along the way that I just can't call the game worth your time, and that's a damn shame. I think one more year in development could've given us a really sweet game.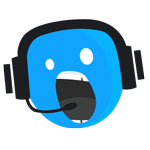 OCT
---
It's a ton of fun and does offer some customization, but don't expect a lot!

Brink is a really fun game that is worth your time if you got it for free. The game hasn't aged well, the game can feel a bit clunky at times. Playing alone is definitely not recommended as your AI partners are god awful, sometimes staying downed for several minutes waiting for a revive instead of respawning, allowing the enemy AI to rush the objective in force and complete it.

Beware though as the challenges which reward weapon parts (at one time) would only reward those attachments if you completed the mission solo. I am not sure if this is still a bug (as I was solo the entire time) but be on the lookout for it.

You can choose between 3 character body types which will affect how easy it is to be hit by enemy fire, how much health you have, and your speed/parkour ability. I didn't do much with the "parkour" system in this game, preferred the heavy body type (once you unlock it that is) and some minigun action.

Overall, the game is fun but it's a bit of a buggy mess, crashing at random and having some weird AI movements which can really throw you off. But if you got it while it was free, it's actually a decent enough game to kill some time.
Play this game and post your review!
See All
Games like Brink
---