Home > Games >

Crossfire
Crossfire
Very Positive

0

Member Ratings
18

Members have this game in their library!
What do you think about Crossfire?
---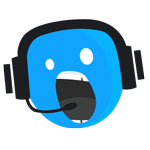 About Crossfire
---
Crossfire is a first person tactical shooter that has a huge selection of game modes to try out, a decent amount of character customization, and loads of weapons for every situation you could find yourself in. Crossfire features two groups, Blacklist and Global Risk, that are constantly at odds with one another. Players must join an online team and participate in various game modes with their selected faction to destroy their enemies.

Never fear about running out of game modes to try out, Crossfire boasts 19 different game modes that you can play through time and time again. Team Deathmatch, Destruction Mode, Elmination, Ghost Mode, Free for All, Mutation Mode, Escape Mode, Hero Mode, Zombie Apocalypse, Hero Mode X, Bounty Mode, Wave Mode, Shadow Mode, Ghosts vs. Mutants, Soccer mode, RPG Mode, Super Soldier TDM, Rapid Surge Mode, and Zombie Knight Mode.

Players get to create their own unique characters that represent them in game. They can choose from tons of different cosmetic items that make their characters one of a kind. As players compete in Crossfire they level up and unlock more weapons and character customization options.
---
Disclosure: FreeToGame works closely with publishers and developers to offer a free and rewarding experience. In order to keep everything free to use we may sometimes earn a small commission from some partners. Find more info in our FAQ page.
Additional Information
Please note this free-to-play game may or may not offer optional in-game purchases.
---
Developer
SmileGate
Publisher
Neowiz Games
Release Date
May 03, 2007
Genre
Shooter
Platform
Windows (Client)
Crossfire Screenshots
---
Minimum System Requirements
(Windows)
---
OS

Windows Vista, And Windows 7
Memory

512mb
Storage

1.7GB
Processor

Pentium 4 - 1.5GHz
Graphics

GeForce 5600
Additional Notes

Specifications may change during development
---
All material on this page is copyrighted by ©Neowiz Games and their respective licensors. All other trademarks are the property of their respective owners.
User Reviews
---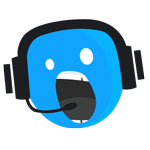 inTech
---
Before Gambooz get the license to operate CrossFire in South East Asia (SEA), I already knew about this game and played it before on the EU server. I was really happy when I heard that CrossFire is going to be available in my region - that means, less lag and better performance. I was one of the first few players that head over to Gambooz and registered an account.

Even though the graphic cannot be compared with others games such as Call of Duty and Battlefield - graphic look really 2000 - , I really like the classic-style graphic. More importantly, my integrated graphic card is able to play the game smoothly. So these with GTX series will definitely be able to enjoy the game at the highest quality.

Out of so many game modes, my favorite one would be Ghost Mode. I really like the feeling of being invisible and backstabbing the other team - I like being ghost. :p. Ghost Mode is a mode that you cannot find in other MMOFPS game (at least from my knowledge).

The second on my list would be MOBA mode (wave mode from the article). Yes, you hear it right. The community gave the mode a nickname, MOBA. As this mode is inspired from MOBA game. You will be attacking another team defense buildings with AI (minions) supporting. You will be able to select one or two special ability before you get into the match - more health, better accuracy for instance.

It is really sad to know that GamBooz closed the game last year due to low players base in SEA - mainly because SEA player prefer Blackshot and Point Blank more. I really hope that the game developer in South Korea would consider giving Garena a license to operate this game in SEA.

Out of ten, I would give the game eight.

Pros:

Low demanding game
Good weapon balances
Many game modes

Cons:

Low graphic (but better performance duh!)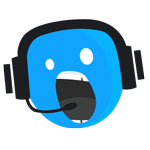 Newbiz
---
I like this MMOFPS i played on multiple servers, if you pay in this game, you just get "freaky" weapons but you can't buy skills :p

Also, VVIP weapon cost like 100euro so ... dunno if it's worth it paying for this game hehe, just enjoy playing, best is steam server for the nice steam anti hack system, so you will play without hackers, but you still may be kicked by trollers
Play this game and post your review!
More
Games like Crossfire
---