Home > Free Games >

Crossout
Crossout
Positive

17

Member Ratings
487

Members have this game in their library!
What do you think about Crossout?
---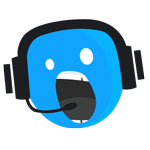 About Crossout
---
Crossout is a free to play post-apocalyptic MMO vehicle combat game! Gaijin Entertainment is taking the vehicular multiplayer shooter genre full gear with Crossout.

Following the double catastrophes of a failed genetic testing project and an alien invasion, players are thrown into a wasteland world not unlike that of Mad Max. The harsh, post-apocalyptic terrain of Crossout forces players to build and customize their vehicles to fight and endure the elements and other players. Hunker down in the in-game Workshop and use the countless parts earned in battle to craft a formidable death machine capable of laying waste to opponents.

Weapons in Crossout range from roof-mounted miniguns to vehicular chainsaws and everything in between the player can imagine. But combat isn't all there is to Crossout. The in-game economy is driven by the players, allowing them to trade the parts they've earned with one another to craft stronger, pitiless, machines. Vehicles in Crossout must be strong, for the damage a vehicle takes in battle will affect its performance. And when the enemy is charging with a vehicle-mounted powerdrill, peak performance is everything. Crossout is everything players looking for the post-apocalyptic vehicular warfare experience could possibly want. Find a vehicle and turn it into a death-spitting chariot of war!
---
Disclosure: FreeToGame works closely with publishers and developers to offer a free and rewarding experience. In order to keep everything free to use we may sometimes earn a small commission from some partners. Find more info in our FAQ page.
Additional Information
Please note this free-to-play game may or may not offer optional in-game purchases.
---
Developer
Gaijin
Publisher
Targem
Release Date
May 30, 2017
Genre
Shooter
Platform
Windows (Client)
Crossout Screenshots
---
---
All material on this page is copyrighted by ©Targem and their respective licensors. All other trademarks are the property of their respective owners.
User Reviews
---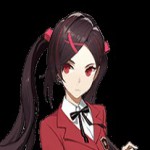 therealpatrickr2020
---
A good idea, but the lure of it for me was to craft my own unique craft and fight others in their own craft. The game instead is grindy, somewhat P2W and repetitive.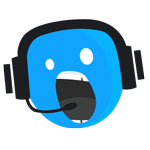 rakyat
---
This is the best game in its own genre. It is not for kids and it is not for stupid people... sorry if someone finds himself offended but it is reality... This is a game where u craft your vehicle and fight... im playing it for 4 years now but not all the time... the game is very complex and has its own live market... people usually start to play it with a lot of enthusiasm but it is not easy at the start... u can create as much as u are creative :) The game is very live ... they update it with new parts and tweaks all the time... the most fun part is that u can be mele , close-range, mid-range, long-range ... u can make a lot of hybrids with different kind of weapons... and one advice in the beginning: craft as much as u can, and do quests and make ur life easier :) dont buy a lot of items and sell them...
Play this game and post your review!
See All
Games like Crossout
---