Home > Games >

CRSED: F.O.A.D.
CRSED: F.O.A.D.
Massively Positive

17

Member Ratings
341

Members have this game in their library!
What do you think about CRSED: F.O.A.D.?
---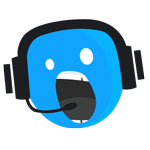 About CRSED: F.O.A.D.
---
Darkflow Software's Cuisine Royale has been reincarnated as the "brutal MMO last-man-standing shooter", CRSED: F.O.A.D (Cuisine Royale Second Edition) This game replaces the original and is focused on massive PvP battles filled with dozens of players fighting for supremacy in one of four highly detailed locations. Of course, this is a battle royale, so in addition to dealing with each other, players must contend with the ever-shrinking map.

Players can choose between seven different champions, each with a unique super power. Speaking of powers, there's also a bit of mysticism involved, with ancient ritual, hex bags, blood magic, and more. Players can use these skills to flood the map, summon zombies, and even teleport.

Of course, it's not all magick and powers. There are the standard weapons – all realistically modeled.These include anti-material guns, sniper rifles, Ars, rocket launchers and flamethrowers. Vehicles also have an impact on gameplay with players having access to military amphibians and speed boats.

Unlike other battle royales, CRSED: F.O.A.D offers players a choice between third and first-person view when playing. This is achieved by equipping all players with a familiar with a camera that can see players peeking around a corner.

Previously described as an "all-kitchen-warfare battle royale game", Cusine Royale started out as an April Fool's joke from the developers of the MMO shooter Enlisted, and eventually took on a life of its own due to how popular it was with fans. But the new season and reboot, changes everything!


---
Disclosure: FreeToGame works closely with publishers and developers to offer a free and rewarding experience. In order to keep everything free to use we may sometimes earn a small commission from some partners. Find more info in our FAQ page.
Additional Information
Please note this free-to-play game may or may not offer optional in-game purchases.
---
Developer
Darkflow Software
Publisher
Gaijin Distribution KFT
Release Date
December 12, 2019
Genre
Shooter
Platform
Windows (Client)
CRSED: F.O.A.D. Screenshots
---
Minimum System Requirements
(Windows)
---
OS

Windows 7 64bit /8 64bit /10 64bit
Memory

8 GB RAM
Storage

6 GB available space
Processor

Intel Core i3
Graphics

Nvidia GeForce 560 or better, AMD Radeon 77XX or better
Additional Notes

Specifications may change during development
---
All material on this page is copyrighted by ©Gaijin Distribution KFT and their respective licensors. All other trademarks are the property of their respective owners.
User Reviews
---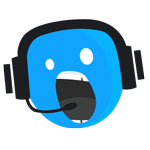 RSOliveira
---
Overall, i'd give this a 7/10. If you're looking for a game that doesn't take itself too seriously, has a lot of WW2-era guns that you don't see in most other games, and has a relatively quick time to kill, give this a shot. Aiming feels surprisingly natural but you cannot free-look and most characters being naked feels a little weird.
2 of the 5 characters are free, the others you have to pay for, each character has different abilities. The 3 purchasable characters' abilities do feel a little OP at times but they're beatable if you're decent at aiming, and their powers have a finite amount of uses.
Play this game and post your review!
See All
Games like CRSED: F.O.A.D.
---