Home > Free Games >

DC Universe Online
DC Universe Online
Massively Positive

6

Member Ratings
108

Members have this game in their library!
What do you think about DC Universe Online?
---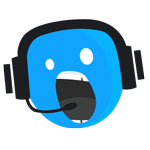 About DC Universe Online
---
DC Universe Online (DCUO) is a free-to-play, comics based MMORPG developed by Daybreak Game Company (formerly Sony Online Entertainment.) Start your adventure by creating your very own superhero or villain, complete with various superpowers, and then team up with iconic DC Comic characters like Batman, The Joker, and others to complete your "training" as a new resident of this hero infested world.

While DCUO sports many traditional MMORPG systems, the game also has a more unique interface specifically designed for an MMO that spans both PC and console platforms, and one that lends itself very well to controller play.

PvE content is explored primarily through the use of story episodes, raids, Duo instances, and Iconic Battles. Following the game's DLC story additions, DCUO allows players to fly, sprint, and brawl their way through memorable locations such as Gotham City, Metropolis, and others all while assisting well known DC Universe characters throughout the DLC story. DCUO is a free-to-play title, but additional DLC does come at a cost for those that do not opt for the monthly subscription fee. These additional content items (episodes) can be purchased individually as can additional character slots and other in-game items.

On the PvP side of content, DCUO provides two primary PvP options: Arenas and Legends. Matches come in the 1v1, 2v2, 4v4, 5v5, and 8v8 variety. Legends PvP allows players to assume the role of pre-balanced iconic DC characters regardless of the player's actual character level or faction affiliation. This mode is a nice way for players to farm PvP currency without having to wait until they level but some heroes and villains are locked and require either a cash purchase or unlocking with PvP currency. Arenas are the more standard PvP option allowing players to take their individual characters into the fray. Open world PvP is available provided that the player has entered a PvP server.

DCUO is available on PC and the Playstation 4 and Playstation 3 gaming consoles.
---
Disclosure: FreeToGame works closely with publishers and developers to offer a free and rewarding experience. In order to keep everything free to use we may sometimes earn a small commission from some partners. Find more info in our FAQ page.
Additional Information
Please note this free-to-play game may or may not offer optional in-game purchases.
---
Developer
Daybreak Games
Publisher
Daybreak Games
Release Date
January 11, 2011
Genre
MMORPG
Platform
Windows (Client)
DC Universe Online Screenshots
---
Minimum System Requirements
(Windows)
---
OS

Windows XP 32-bit
Memory

1GB RAM
Storage

30 GB of Free Hard Drive Space
Processor

P4 3.0GHz or AMD equivalent
Graphics

NVIDIA 7800GTX+ or ATI 1950+ Video Card
Additional Notes

Specifications may change during development
---
All material on this page is copyrighted by ©Daybreak Games and their respective licensors. All other trademarks are the property of their respective owners.
User Reviews
---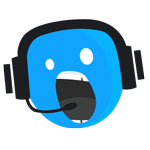 zsharpes
---
I recommend DC Universe Online to any DC Comics lover

DC Universe Online suffers from many paywalls. Everything from powers, to pretty much all of the end game content has a paywall on it. Either pay in microtransactions, or unlock it all via a subscription.

It's your choice, but to enjoy the game to its fullest, you'll have to spend money. With that said, the 30 levels of free content, and available bits of group content will paint a picture on if the subscription is worth it. The in-game soft targeting action combat system is very enjoyable. Personally, I'd recommend DC Universe Online to any DC Comics lover… but quality, just like justice, sometimes comes at a price.
Play this game and post your review!
See All
Games like DC Universe Online
---