Home > Free Games >

Dota 2
Dota 2
Very Positive

10

Member Ratings
142

Members have this game in their library!
What do you think about Dota 2?
---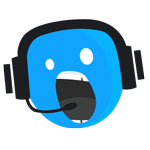 About Dota 2
---
Dota 2 is Valve's premiere competitive free-to-play MOBA, the follow-up to the game that started the MOBA genre, Defense of the Ancients. Launched in 2013 to provide an alternative to Riot Games' League of Legends, Dota 2 cranks up the strategy dial, requiring mastery of one's hero and exemplary communication between all team members in a game that consistently ranks as one of the best MOBAs in the world.

Two opposing teams of five players select from over a hundred heroes, each with their own unique abilities, to fill out their teams. They travel down three lanes, each guarded by a series of defensive towers and patrolled by AI enemies that are friendly to one of the teams and spawn continuously. The space between lanes, the "jungle," is occupied by neutral enemies that either team can kill to obtain bonuses. The object of the game is to push through the opponents' defenses all the way to their base, where their Ancient resides, and destroy it.

Heroes come in a wide variety of flavors, with many different talents and roles. They increase in power as their team kills AI enemies and other players, accumulating XP to level up and gold that can be used to purchase items at their base. Making the proper purchases for your role is an essential piece of strategy, to the point that having the correct "build" is a major part of your strategy.

Thanks in part to its visibility on Valve's Steam platform, Dota 2 also has a very active professional competitive e-sports scene, with local, regional, national, and worldwide tournaments that offer millions of dollars in prizes. A documentary, titled Free to Play, was released in 2014, and it's an example of how serious Valve is about bringing e-sports into the mainstream, using its games to tell a story and presenting them as a viable viewing option on par with major professional sports.
---
Disclosure: FreeToGame works closely with publishers and developers to offer a free and rewarding experience. In order to keep everything free to use we may sometimes earn a small commission from some partners. Find more info in our FAQ page.
Additional Information
Please note this free-to-play game may or may not offer optional in-game purchases.
---
Developer
Valve
Publisher
Valve
Release Date
July 09, 2013
Genre
MOBA
Platform
Windows (Client)
Dota 2 Screenshots
---
Minimum System Requirements
(Windows)
---
OS

Windows 7
Memory

4 GB RAM
Storage

8 GB available space
Processor

Dual core from Intel or AMD at 2.8 GHz
Graphics

nVidia GeForce 8600/9600GT, ATI/AMD Radeon HD2600/3600
Additional Notes

Specifications may change during development
---
All material on this page is copyrighted by ©Valve and their respective licensors. All other trademarks are the property of their respective owners.
User Reviews
---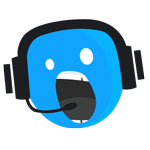 zsharpes
---
No limitations, maximum MOBA.

DOTA 2 is a well-known MOBA. Being the sequel to the game that got the genre started, you can expect the standard three lane styled gameplay. That said, DOTA 2 offers all of its heroes available to you right off the back, providing one of the best free to play experiences in the industry. Want a more complex experience than say League of Legends? DOTA 2 has that as well with more complex mechanics, making every movement count within battle. An A+ title.
Play this game and post your review!
See All
Games like Dota 2
---