Home > Free Games >

Elsword
Elsword
Massively Positive

6

Member Ratings
73

Members have this game in their library!
What do you think about Elsword?
---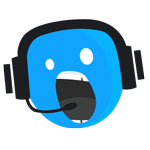 About Elsword
---
Enter the colorful, anime inspired world of side scrolling action combat in KOG Games free-to-play manga themed MMORPG Elsword. Take on the role of one of many different heroes (new heroes or new versions of existing heroes are added fairly frequently) and swing or cast your way through dungeons and big boss fights alone or with groups of friends. PvP comes in multiple forms staring at 1v1 and extending to group based brawls where the fast based combo action flashes all over your screen.

While Elsword doesn't feature much in the way of character creation since you are choosing from a list of predefined heroes, you are able to customize your character a bit on the looks front and after leveling a bit (to level 15) you can specialize the skill set your character uses into one of multiple skill trees. Some characters are even combinations of more than one character with the player choosing which character to control in a given situation.

Each character has its own unique backstory, motivations, and storyline so playing through multiple characters is certainly something many players do each time a new character is introduced.

Elsword's cash shop specializes in costumes for all heroes, accessories, consumable items for in game boosts, pets, mounts, and various items that can be used to add new inventory slots and other "quality of life" improvements.
---
Disclosure: FreeToGame works closely with publishers and developers to offer a free and rewarding experience. In order to keep everything free to use we may sometimes earn a small commission from some partners. Find more info in our FAQ page.
Additional Information
Please note this free-to-play game may or may not offer optional in-game purchases.
---
Developer
KOG
Publisher
KOG Games
Release Date
March 23, 2011
Genre
MMORPG
Platform
Windows (Client)
Elsword Screenshots
---
Minimum System Requirements
(Windows)
---
OS

Windows XP
Memory

Above 1GB
Storage

3GB Space in the hard disk
Processor

Intel/AMD 1GHz
Graphics

Nvidia GeForce 5 Series
Additional Notes

Specifications may change during development
---
All material on this page is copyrighted by ©KOG Games and their respective licensors. All other trademarks are the property of their respective owners.
User Reviews
---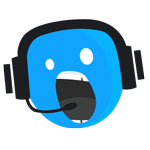 LuxChan
---
In my honest opinion, I think that Elsword is one of the best anime mmo rpg I've ever played. The game involves a lot of grinding through dungeons and leveling up, but I think it's all worth it.

Graphics - The graphics to this game is either hit or miss. To some people, this type of art style doesn't suit the 'reality' kind of taste and is very much 'chibi-like' and 'anime/manga themed'. In my opinion, the art style is colourful and the world of Elsword is overall wonderful to look at and feels somewhat pleasing. It's an original art style that should be given more credit for. It does have it's ups and downs because some people just straight out do not like 'cartoon-y' styled games.

Gameplay - The gameplay is definitely not original, but it's unique in it's own way. I like combo type games so maybe that's why I like the gameplay so much. Elsword in particular catches my eye because of how satisfying most of the combos you can perform are. Even the skills are satisfying when you just field wipe the monsters and see those big damage dealing numbers on your screen. Sure, it takes some time practicing and memorising your character's combos, but once you have mastered the combos then you will surely be satisfied. The creators of the game recently updated Elsword and Season 2 of it has started. Providing more content for the game. This, of course, very much excited me. They revamped all the choosable characters and changed the way you played with them to make it seem more exciting and more original by getting rid of skill points and allowing you to gain more skills by simply leveling up (you are allowed to upgrade your chosen skills in two paths though).

A few flaws to the gameplay is that grinding could sometimes just really get boring and killing the field monsters could get tiring too. Elsword requires you to be dedicated if you want the reward at the end of the tunnel. It's quite a medium-lengthed game that could be finished in about 1-2 weeks if you dedicate your days to it. Once you hit end game, you can begin PvP'ing for a long time and the PvP is actually quite interesting because the people, who choose the correct skills and memorised their combos, have a better chance of winning.

Community: The Community somewhat feels quite empty to be, to be honest. The guilds that are created are sometimes very inactive and do not do a lot to do other than allow you to have useful skills in dungeons and what-not. The Community isn't 'awful', it's just quite empty and inactive (coming from a person who had been in several guilds). I think it's one of the biggest flaws in Elsword. If you can convince a friend to play with you then, of course, that's the problem solved.

Summary: The graphics are a hit or miss and whether you like it or not is entirely up to you. Game play is very much grinding dungeons and killing a lot of stuff but, in the end, is satisfying if you dedicate yourself to it. PvP is also pretty great. The Community is quite empty but there are some guilds that do participate in the many events that happen in game. Convince a friend to play Elsword with you so that you can grind together and just do a bunch of it together so you don't get too bored.

I recommend the game, Elsword, highly if you're into the hack and slash style and grinding of games.
Play this game and post your review!
See All
Games like Elsword
---