Home > Free Games >

Fistful of Frags
Fistful of Frags
Very Positive

1

Member Rating
21

Members have this game in their library!
What do you think about Fistful of Frags?
---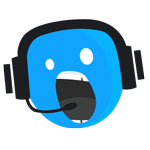 About Fistful of Frags
---
Fistful of Frags is a multiplayer first person skill demanding shooter game developed and published by an in­house team. You'll experience nonstop action­-packed scenes set in the Wild West, with classic death match style gameplay up to four teams. It's FPS nonstop action, all the way around.

Fistful of Frags features a detailed dual wielding systems complete with double dynamic cross hairs, the option to weapon flip for extra accuracy, and the ability to drop or throw your handguns as projectiles. The game also features advanced multiplayer bots that allow for offline practice.

Fistful of Frags stays authentic to it's Wild West roots, by using historically accurate black gunpowder based weapons such as the Colt Peacemaker/Navy/Walker, Volcanic pistol, Derringer, Smith Carbine, Sharps Rifle or the Henry Rifle. You'll feel like throwing on your best cowboy boots and chewing wheat stalks when you see it!

Aside from extreme historical accuracy, Fistful of Frags also features many customization options including the ability to choose a primary and secondary weapon with special parks, and access to a skills based scoring system where the score is based on how many skills are required to accomplish an attack (the more skill required, the higher the score is).

The best part of Fistful of Frags is the Source Engine 2013, with allows for community managed dedicated servers, LAN support, 3rd party level design and user customization. So what do you say, cowboy? Are you ready to take on the Wild West?
---
Disclosure: FreeToGame works closely with publishers and developers to offer a free and rewarding experience. In order to keep everything free to use we may sometimes earn a small commission from some partners. Find more info in our FAQ page.
Additional Information
Please note this free-to-play game may or may not offer optional in-game purchases.
---
Developer
Fistful of Frags Team
Publisher
Fistful of Frags Team
Release Date
May 10, 2014
Genre
Shooter
Platform
Windows (Client)
Fistful of Frags Screenshots
---
---
All material on this page is copyrighted by ©Fistful of Frags Team and their respective licensors. All other trademarks are the property of their respective owners.
User Reviews
---
Play this game and post your review!
See All
Games like Fistful of Frags
---