Home > Free Games >

Forsaken World
Forsaken World
Massively Positive

3

Member Ratings
30

Members have this game in their library!
What do you think about Forsaken World?
---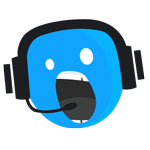 About Forsaken World
---
You'll unite against the dark forces that threaten the land of Eyrda in Forsaken World, a free to play fantasy MMORPG developed and published Perfect World Entertainment.

In Forsaken World, you will customize your character by choosing from one of seven distinct races ­ Humans, Elves, Dwarves, Stonemen, the Kindred, Lycan and Demon, and deciding your path as a Warrior, Protector, Mage, Priest, Assassin, Marksman, Vampire, Bard, Blood Reaper or Tormentor, each of which offers customized gameplay styles. After choosing your race and path you will choose an occupation ­ Socialite, Adventurer, Merchant, Collector, Arcanist, Botanist, Astrologist, Armorsmith, Bladesmith, Tamer or Alchemist ­ over 700 combinations to choose from.

When playing Forsaken World, you will experience a Soul Shattering PvP system where you can capture your Soul Orbs of your enemies to replenish your own HP or MP, or use them to cast special skills during the heat of battle. With the Floating Guild Command Centers, you will. be able to gain access to special guild features, such as quests, housing, NPCs and guild vs. guild warfare. The game also has a unique auction house, which allows players to sell their loot to the highest bidder.

Forsaken World has a devotional system which allows players to pray to their Gods and receive special blessings in return, as well as dynamic dungeons with difficulty that scales according to the player's own experience. Stunning weaponry and gear will evolve and gain new physical appearances as you play. The game also makes sure that you will never be lonely, by allowing for pets, who serve multiple purposes and can be invaluable assets in battles.

Have you ever gotten lost in a game, while trying to find your way to a quest? Forsaken World offers an auto­navigation quest system with ensures you will always be able to find your way, no matter how bad your directional skills are! But even if you aren't getting lost, you can still admire the stunning graphics Forsaken World has to offer ­ running on Perfect World Entertainment's updated proprietary three dimensional graphics engine named Angelica.

There is much to explore in the world of Eyrda. What will you make of it? Play for free today.
---
Disclosure: FreeToGame works closely with publishers and developers to offer a free and rewarding experience. In order to keep everything free to use we may sometimes earn a small commission from some partners. Find more info in our FAQ page.
Additional Information
Please note this free-to-play game may or may not offer optional in-game purchases.
---
Developer
Perfect World Entertainment
Publisher
Arc Games
Release Date
June 14, 2011
Genre
MMORPG
Platform
Windows (Client)
Forsaken World Screenshots
---
Minimum System Requirements
(Windows)
---
OS

Windows XP / 2000 / Vista / 7 / 8
Memory

1 GB For Windows XP
Storage

8 GB
Processor

Intel Pentium 4 1 GHz / AMD Equivalent
Graphics

GeForce 4 Ti4200/ Radeon 8500 64 MB
Additional Notes

Specifications may change during development
---
All material on this page is copyrighted by ©Arc Games and their respective licensors. All other trademarks are the property of their respective owners.
User Reviews
---
Play this game and post your review!
See All
Games like Forsaken World
---