Home > Special Offers >

Conflict of Nations: Season 6 Pack Key Giveaway ($15 Value)
Conflict of Nations: Season 6 Pack Key Giveaway ($15 Value)
FREE
---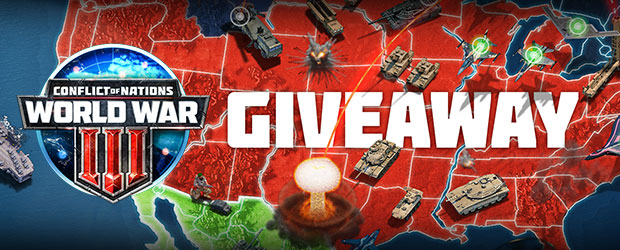 Claim your Conflict of Nations: Season 6 Pack Key Giveaway ($15 Value)
FreeToGame and Bytro are working together to bring YOU a special Pack for Conflict of Nations without any cost! Each pack unlocks 1 Season Pass (93 days Premium Account) plus 10.000 Gold in-game Premium Currency.
How to Redeem Your Key
1. Click the button to unlock your key.
2. Create your account here if you don't have an account already.
3. Once you have entered the game open or join a new map or go to one of your existing maps
4. Type "/redeem space and your code "XXXX-XXXX" in any chat.
5. You will unlock your pack and you should see a confirmation message in the chat
Key Details
Each key unlocks the following:
- 1 Season Pass that equals 93 days Premium Account.
- 10.000 Gold in-game Premium Currency
About
This Long Term Strategy Game lets you take control of the armed forces of your nation. Become responsible for its military expansion, technological research and economic development.
More Offers
Live Special Offers
More Games
Play For Free