Home > Special Offers >

DragonEvo Booster Pack + Store Code Giveaway
DragonEvo Booster Pack + Store Code Giveaway
FREE
---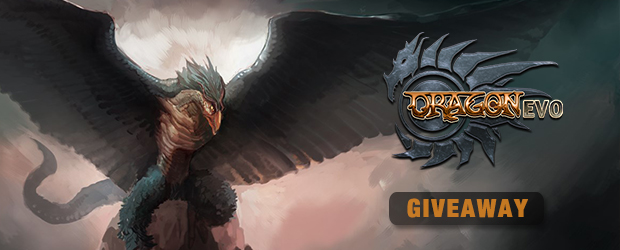 Claim your DragonEvo Booster Pack + Store Code!
Claim your DragonEvo Booster Pack with lots of in-game items plus a Store code that you can use in the market to unlock an item of your choice!
How to Redeem Your Key
1. Sign up using the following link (to unlock your booster pack).
2. Follow the tutorial and create your hero card. (After that you will receive the items from the booster pack)
3. Go to the market and use your code key to buy one free item from the store. (Use the "redeem code" button)

Key Details
Each key unlocks the following:
Booster Pack:

- 2 of each available card pack - ready to open!
- 2 free random avatar (already unlocked for your profile)
- 1 free random deck backside (already unlocked for your deck(s))
- 350 XP and a pile of gold for your first card purchase(s)

Store Code

- A code for any purchase from the ingame market (hero, card,backside or avatar)

About
DragonEvo: TCG is a free-to-play online card game with elements of RPG and traditional CCGs. The game is set in the DragonEvo fantasy universe, where you must choose one of the rivaling factions on the continent of Erendor.
More Offers
Live Special Offers
More Games
Play For Free