Home > Special Offers >

Fiesta Online Xmas Pack Key Giveaway
Fiesta Online Xmas Pack Key Giveaway
FREE
---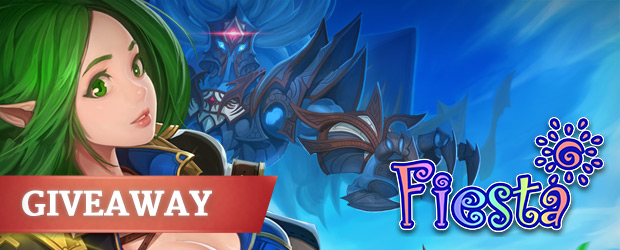 Claim your Fiesta Online Xmas Pack Key!
FreeToGame and Gamigo are working together to bring YOU a free Xmas Pack full of in-game items for Fiesta Online! Get your key now while supplies last!
How to Redeem Your Key
1. Click the button to unlock your key.
2. Create your account here if you don't have an account already.
3. Login on the Fiesta Online Homepage with your game account.
4. Click on "Voucher" in your Account options.
5. Enter your code and click on "Redeem voucher" to redeem your voucher.
Key Details
Each key unlocks the following:
- Red Elven Santa Suit (Permanent Costume)
- Red Elven Santa Hat (Permanent Head Accessory)
- Wooden Train (Permanent Mount)

*The items will be directly sent to your Premium Inventory in-game.


About
Fiesta Online is a free to play 3D Anime style MMORPG where thousands of players explore a magical online fantasy world!
More Offers
Live Special Offers
More Games
Play For Free