Home > Special Offers >

Metin2: Legend of the White Dragon Gift Pack Key Giveaway
Metin2: Legend of the White Dragon Gift Pack Key Giveaway
FREE
---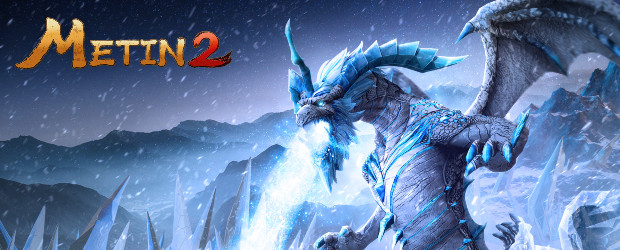 Claim your Metin2: Legend of the White Dragon Gift Pack Key
To celebrate the Metin2: Legend of the White Dragon on PC, FreeToGame and Gameforge are working together to bring YOU a free Gift Pack full of in-game items for Metin2! Get your key now while supplies last!
How to Redeem Your Key
1. Click the Golden Coin symbol to open Metin2 Item Shop.
2. Press the button in a top-right section of the Item Shop window and select "Redeem Code".
3. Enter your code in an empty field and click "Redeem" (you can use "ctrl+c" and "ctrl+v " combination).
4. After successfully redeeming the code, rewards will be delivered to your storage. To access the storage, open your character's inventory using a corresponding button in the bottom-right section of the game window or press the "I" button (by default).
Key Details
Each key unlocks the following:
- Teleportation Ring
- Hydra ring
- Ice Raven
- Snow Leonidas (loot)
- Thief's Gloves
- Third Hand
- Lucky Medal
- Experience Ring
- SungMa INT Potion
- SungMa RES Potion
- SungMa VIT Potion
- SungMa STR Potion
About
Temperatures are dropping as winter returns in full force with the latest content update, Legend of the White Dragon! With two new maps to explore, a new dungeon to plunder, and new items (like fancy gloves to keep that sword-hand warm), players are in for a frosty treat as they prepare to face off against the terrifying gargantuan Alastor, the Great White Dragon!
More Offers
Live Special Offers
More Games
Play For Free