Home > Special Offers >

Neverwinter Gift of the Twisted Noble Pack Keys
Neverwinter Gift of the Twisted Noble Pack Keys
FREE
---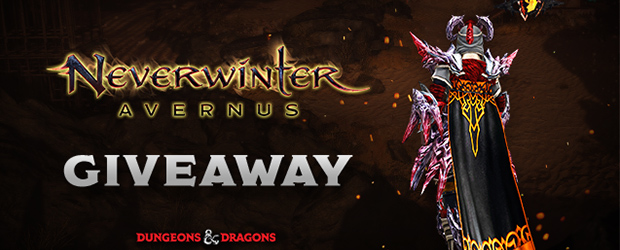 Claim your Neverwinter Gift of the Twisted Noble Pack Key
FreeToGame and Perfect World Entertainment are working together to bring YOU a free Gift of the Twisted Noble Pack Key for Neverwinter!
How to Redeem Your Key
Learn how to claim your code by visiting this link: here

Please note that this key is redeemable for the PC version of Neverwinter only.

Code expires December 31, 2022.
Key Details
Each key unlocks the following:
- Cape of the Twisted Noble
- Stone of Health
- Adventurer's XP Booster
- 5 Injury Kits
About
Following the events of Infernal Descent, the previous major update for Neverwinter, Avernus sends players on a thrilling journey across the Wastes of Avernus, the first layer of the Nine Hells, where players will meet Lulu, a curious hollyphant and Archdevil Zariel's old companion, who arrives in what remains of the Vallenhas stronghold…
More Offers
Live Special Offers
More Games
Play For Free