Home > Special Offers >

Rift: Racing Snail Mount Key Giveaway
Rift: Racing Snail Mount Key Giveaway
FREE
---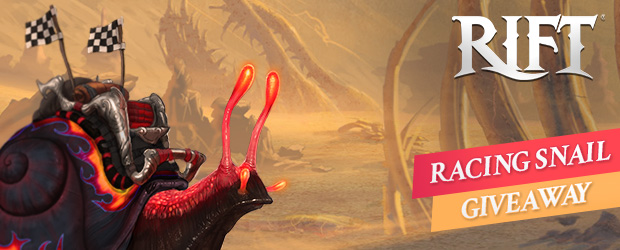 Grab Your Rift: Racing Snail Mount key Now!
FreeToGame and Gamigo group have partnered up to score YOU a special Racing Snail Mount Key for Rift.
How to Redeem Your Key
1. Create your Rift account here if you don't have a Rift account already.
2. Click on Account and then on Apply Code.
3. Enter your promo code and you will receive the item in the game.
Key Details
Each key unlocks the following:
- Racing Snail Mount
About
Dive into a world of epic adventure! Create your perfect hero thanks to a uniquely customizable class system. Collect, craft, and customize your gear!
More Offers
Live Special Offers
More Games
Play For Free