Home > Special Offers >

War Identity: TK Currency Key Giveaway ($24.99 in value)
War Identity: TK Currency Key Giveaway ($24.99 in value)
FREE
---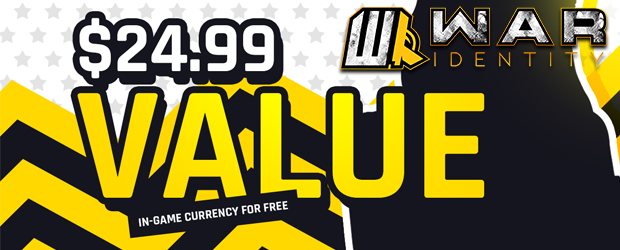 Get 25,000 TK to unlock Battle Passes, Weapons, Characters and More! ($24.99 in value)
FreeToGame and PWNED Studio are working together to bring YOU a free premium in-game currency key with 25,000 TK ($24.99 in value) for War Identity! Get your key now while supplies last!
How to Redeem Your Key
1. Download the game on Steam.
2. Start the game and sign in with Steam or register on the game.
3. Visit the official website to register and connect your War Identity Profile.
4. Make sure you're logged in and War Identity username is in your profile settings.
5. Redeem your key here, login the game and you'll see your TK reward.
Key Details
Each key unlocks the following:
- 25,000 TK ($24.99 in value)

What can you do with 25,000 TK? You can buy the battle pass, dances, weapons, characters and more!
About
War Identity is a free to play game available on Steam. Different servers around the world to help accommodate players from all over the place. Multiplayer and zombies co-op game modes available. Play War Identity today and start building your character's identity.
More Offers
Live Special Offers
More Games
Play For Free