Home > Free Games >

Gotham City Impostors
Gotham City Impostors
Massively Positive

2

Member Ratings
51

Members have this game in their library!
What do you think about Gotham City Impostors?
---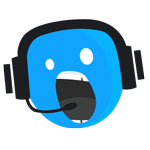 About Gotham City Impostors
---
Gotham City Impostors is a free to play multiplayer First Person Shooter (FPS) that pits vigilantes dressed up like Batman against criminals dressed up like the Joker in open warfare on the streets of Gotham City

Gotham City Impostors does not have rigid character classes and lets you play the way you want. You'll be able to choose the guns, gadgets and even the hairdos that fit your personality and play style. It doesn't matter if you want to be a mighty muscleman on roller skates or a lithe lassie packing a rocket launcher.

Gotham City Impostors features a robust leveling up system that lets you unlock all the items required to make your impostor as crazy as you desire. Whether you prefer to develop your impostor by proving your prowess in solo challenges designed to test your skills and reflexes or by battling your way to the top of the scoreboard in several over­-the-­top multiplayer modes.

Gotham City has gone insane! Batman is up to his pointy ears in unwanted "helpers" who are determined to dish out their own blood thirsty brand of vigilante justice in his name (and image). Meanwhile, a small army of self appointed junior Jokerz have turned the streets of Gotham into a barmy battlefield of bullets, bodies, and bear traps. As you can probably tell, this might not end well.
---
Disclosure: FreeToGame works closely with publishers and developers to offer a free and rewarding experience. In order to keep everything free to use we may sometimes earn a small commission from some partners. Find more info in our FAQ page.
Additional Information
Please note this free-to-play game may or may not offer optional in-game purchases.
---
Title

Gotham City Impostors
Developer
Monolith Productions, Inc.
Publisher
Warner Bros. Interactive Entertainment
Release Date
August 31, 2012
Genre
Shooter
Platform
Windows (Client)
Gotham City Impostors Screenshots
---
---
All material on this page is copyrighted by ©Warner Bros. Interactive Entertainment and their respective licensors. All other trademarks are the property of their respective owners.
User Reviews
---
Play this game and post your review!
See All
Games like Gotham City Impostors
---