Home > Free Games >

Hearthstone: Heroes of Warcraft
Hearthstone: Heroes of Warcraft
32

Members have this game in their library!
What do you think about Hearthstone: Heroes of Warcraft?
---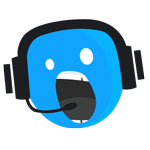 About Hearthstone: Heroes of Warcraft
---
Hearthstone is Blizzard's free-to-play collectible card game that draws its inspiration from the rich history and lore of World of Warcraft. Specifically optimized for online play, with lots of special effects and random elements, Hearthstone is a game you can play for 10 minutes or three hours. There are an infinite number of ways to build your deck and games require strategic thinking and the ability to adapt rapidly to an ever-changing field of play.

You'll start by creating a deck based around a hero who represents one of the classes of World of Warcraft, such as hunter, mage, warlock, or druid. Decks contain 30 cards, with no more than two of any individual cards or one legendary card. Legendaries represent some of the most powerful and notable characters in the World of Warcraft universe, such as Ragnaros or Deathwing, and can swing the balance of a game the instant they hit the board.

Games are turn-based. On your turn, you play minions and cast spells, and then use your minions to attack your opponent's minions or his hero directly. Each player starts with 30 health, and the object is to reduce your opponent's health to zero before he can do the same to you.

There are several game modes in Hearthstone. You can play casual games or compete in ranked play to work your way up the ranking ladder and achieve the Legend status. There's also the Arena, where players pay a fee to enter and build their decks from a random assortment of cards. They are then matched up against other Arena players until they take three losses or win 12 games. The farther a player progresses in the Arena, the greater his rewards. There are also Tavern Brawls, which features specialized rules or random decks, which rotate out on a weekly basis. Blizzard adds new card sets and solo adventures on a regular basis, so there are always new cards to collect and strategies to explore.
---
Disclosure: FreeToGame works closely with publishers and developers to offer a free and rewarding experience. In order to keep everything free to use we may sometimes earn a small commission from some partners. Find more info in our FAQ page.
Additional Information
Please note this free-to-play game may or may not offer optional in-game purchases.
---
Title

Hearthstone: Heroes of Warcraft
Developer
Blizzard Entertainment
Publisher
Blizzard Entertainment
Release Date
January 21, 2014
Genre
Card Game
Platform
Windows (Client)
Hearthstone: Heroes of Warcraft Screenshots
---
Minimum System Requirements
(Windows)
---
OS

Windows XP / Vista / 7 / 8
Memory

2 GB
Storage

3 GB
Processor

Intel Pentium D / AMD Athlon 64 X2
Graphics

GeForce 6800 (256 MB Video Ram) or ATI Radeon X1600 Pro
Additional Notes

Specifications may change during development
---
All material on this page is copyrighted by ©Blizzard Entertainment and their respective licensors. All other trademarks are the property of their respective owners.
User Reviews
---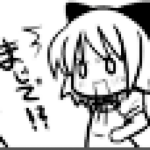 rei
---
Absolutely meh, as far as TCGs go. Very pay to win, very random, has questionable mechanics, and the mobile port is trash garbage.

Was fun back in beta though.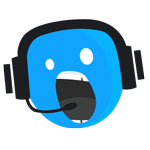 GrimoireWeiss
---
Best online card based game around!

I believe many people wanted some cool card game to play online. I remember watching Yu-Gi-Oh! in my childhood
. There were games based on this anime but for me they lacked things like sounds or animations.

Hearthstone made this and presented to players really good. By now great amount of updates came out and increased card amount greatly.

For a card game graphics are great and game play is even greater. Cards have unique animation and sounds to each one of them. Each patch tries to introduce new cards with new mechanics. Your avatar in the game is a character from World of Warcraft which you chose before looking for a match. Each one has some specific cards to that character and has one hero ability. Cards can be gained by doing quests for which you get gold and buy card packs. Cards are random from each pack so luck is involved. But if you have cards you don't need you can destroy for dust and craft the one you want.

Overall it's amazing online card game. Which quickly became popular and has competitions for pro players. The only downside is that it takes quite a lot of time to collect cards. You could be put against players with great amount of powerful and rare cards which will be hard to beat. Except that game has my recommendation.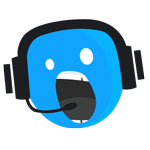 arkadiusz.falgowski97
---
Wow, this game has blown me away with the level of enjoyment with each game I played.

Every newbie/beginner will love the set up of cards and the whole Mana Crystal thing. The game evolves with time, new cards are being added and maps.

Tutorial will teach you everything you need, just listen to what they say. :))

Having chances to get legendary cards really makes you HYPE, Blizzard did a great job on this game. You will even love it much more if you played Warcraft 3 and Warcraft 3 : The Frozen Throne. Those games will provide you with great story line. Have fun playing it, they are awesome games.

The game could be better tho, but its original in a way making it super fun. Most card games try to add special effects and this one tries not to, every minion cards attacks melee even though it might say that it's an archer. All cards are balanced, maybe some may seem a bit brutally broken... but hey aren't all games meant to look this way.
Have fun in Rankeds, try not wasting your time in Casual, you will learn more in ranks.

Take care and improve your Decks :)
Play this game and post your review!
See All
Games like Hearthstone: Heroes of Warcraft
---