Home > Free Games >

League of Legends
League of Legends
Massively Positive

13

Member Ratings
135

Members have this game in their library!
What do you think about League of Legends?
---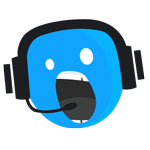 About League of Legends
---
Did you seriously come to this page to get a description of what League of Legends was? Oh well… if you showed up here I should at least give you the basics. League of Legends is a free-to-play competitive MOBA game, and one of the most played video game in the world, developed by Riot Games.

Players are tasked with teaming up with other players and squaring off against another team of players, typically in 5v5 matches. Three lanes connect a team's base (or Nexus) to the other team's base. Defensive measures for both teams also reside in each lane. Players choose a hero from over 120 Champions. Each character has its own skill set and abilities that help it excel in certain areas of the game. The key to winning matches is teamwork and solid reactions to enemy abilities. A strong understanding of the item meta game and what helps each particular champion is certainly desirable.

Push each lane and try to take out your opponent's defensive turrets (and their ever spawning creeps – small NPC minions that blindly move forward on each lane) and enemy champions on your way to taking out the enemy Nexus and scoring yourself a win.

Along the way, your champion will gain experience and gold and level up their abilities and allow you to purchase game items to modify your champion's stats and performance.

These battles take place in two different game modes across a total of 4 available maps…although you're probably only going to ever see one map unless you play in games against AI bot opponents.

In addition to in-game leveling and ranked matches each season, players also have modifiers on their profile through the use of Rune Pages. These pages allow players to "socket" Glyphs, Marks, Seals, and Quintessences to modify stats for you as the player. These modifications are then placed on any Champion you choose to play.

Matchmaking in League of Legends is based primarily on your skill and past match performances. The automated system attempts to match competitors up with players of a similar skill level so as to avoid blowout matches.

League of Legends is often held up as the quintessential free-to-play model in that no aspect of gameplay (besides arguably additional rune pages even though they are not essential) is locked behind a cash shop purchase. The cash shop houses skins, cosmetics, and Champions and currency to purchase these items can be bought with real world money or farmed in-game.
---
Disclosure: FreeToGame works closely with publishers and developers to offer a free and rewarding experience. In order to keep everything free to use we may sometimes earn a small commission from some partners. Find more info in our FAQ page.
Additional Information
Please note this free-to-play game may or may not offer optional in-game purchases.
---
Developer
Riot Games
Publisher
Riot Games
Release Date
October 27, 2009
Genre
MOBA
Platform
Windows (Client)
League of Legends Screenshots
---
Minimum System Requirements
(Windows)
---
OS

Windows XP, Vista, 7, 8
Memory

1 GB for Windows XP. 2 GB for everything else
Storage

8 GB
Processor

2 GHz Modern processor
Graphics

Shadow 2.0 capable video card
Additional Notes

Specifications may change during development
---
All material on this page is copyrighted by ©Riot Games and their respective licensors. All other trademarks are the property of their respective owners.
User Reviews
---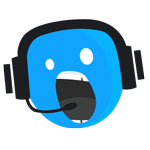 Metalharpey
---
Played it for about 4yrs

When I begun playing this game, I soon had a bunch of online friends to play with and started playing in ranked. I never really cared much for ranked, but it was nice to do it every now and then.
The more I played the more I realized that almost the entire community has gone toxic. If you buy the wrong items, you're a noob. If you have the wrong talents or whatever, you're a noob. You have the wrong runes? Well guess what, you're a noob. That's just exhausting and not fun at all, not to mention the entire meta keeps changing sooo much you just can't really keep up.

I did love it when they added more kinds of play, like aram and the temporary all for one etc. It wasn't enough to keep me playing though. The toxicity is just too much.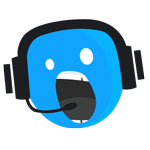 zsharpes
---
Easy to get into, difficult to master.

League of Legends gameplay is what you'd expect from a MOBA styled game, however, compared to DOTA, it is more simplistic. This simplicity is not a bad thing though. Within the standard three lane environment you'd expect, this simplicity, paired with the assortment of heroes, makes mastering League of Legends difficult.

Whether you love sneaking through the jungle hunting prey, supporting your carries on the battlefield, or setting the tone as a tank, League of Legends has it. Best of yet, it is completely free to play with no limitations. Unlock champions with in-game currency, or pull out your wallet to get them immediately. It's your choice. Cannot recommend League of Legends enough to those who love MOBA titles.
Play this game and post your review!
See All
Games like League of Legends
---