Home > Free Games >

The Lord of the Rings Online
The Lord of the Rings Online
43

Members have this game in their library!
What do you think about The Lord of the Rings Online?
---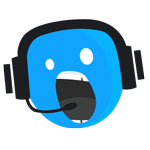 About The Lord of the Rings Online
---
Turbine's The Lord of the Rings Online is a free MMORPG set in the world of J.R.R. Tolkien's classic fantasy saga. Players can choose from one of the races of the Free Peoples of Middle-earth, traveling the world and battling Sauron's minions, from orcs and wargs to villainous undead sorcerers, all the way up to his greatest servants, the Ringwraiths. Fight alongside iconic characters such as Aragorn and Gandalf, and aid Frodo in his quest to destroy the One Ring in Mount Doom!

Your LOTRO character can be one of four races – elf, hobbit, dwarf, or man – and 10 classes. Character roles follow traditional MMORPG conventions, with tanks, healers, DPS, and crowd control classes, and the world is filled with thousands of quests and dozens of instanced encounters that you can take on alone or in groups of varying sizes. You'll need to master a wide array of character skills and abilities and, later in the game, even acquire the ability to engage in mounted combat from atop your own war-steed. Another unique gameplay element is fellowship maneuvers, which occasionally require party members to execute a sequence of attacks to achieve spectacular results.

The world of Middle-earth is lushly represented in The Lord of the Rings Online, from the rolling pastures of the Shire to the elven architecture of Rivendell to the realm of the Witch-king in Angmar to the expansive plains of Rohan. The Mines of Moria represent another vast area in the game, where players will be tasked with aiding a dwarf colony retake their ancestral home. The epic story of the game is broken down into a number of exciting adventures that will see you travel far and wide, teaming up with familiar characters and making new allies, battling the minions of Sauron at every turn.
---
Disclosure: FreeToGame works closely with publishers and developers to offer a free and rewarding experience. In order to keep everything free to use we may sometimes earn a small commission from some partners. Find more info in our FAQ page.
Additional Information
Please note this free-to-play game may or may not offer optional in-game purchases.
---
Title

The Lord of the Rings Online
Developer
Turbine, Inc.
Publisher
Warner Bros. Interactive Entertainment
Release Date
April 24, 2001
Genre
MMORPG
Platform
Windows (Client)
The Lord of the Rings Online Screenshots
---
Minimum System Requirements
(Windows)
---
OS

Windows XP (Service Pack 2)
Memory

1GB (2GB for Windows Vista)
Storage

12 GB (+3 GB for international clients)
Processor

Intel Pentium 4 3.0GHz or AMD Equivalent
Graphics

at least 128MB Onboard graphics memory
Additional Notes

Specifications may change during development
---
All material on this page is copyrighted by ©Warner Bros. Interactive Entertainment and their respective licensors. All other trademarks are the property of their respective owners.
User Reviews
---
Play this game and post your review!
See All
Games like The Lord of the Rings Online
---