Home > Free Games >

MapleStory 2
MapleStory 2
78

Members have this game in their library!
What do you think about MapleStory 2?
---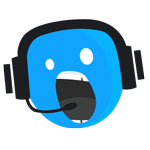 About MapleStory 2
---
Players enjoyed Nexon's first MapleStory, and at long last MapleStory 2 has arrived to further the enjoyment of fans everywhere. MapleStory 2 is a 3D fantasy MMORPG with a wholly unique and charming art style that sets it apart from others.

Much of MapleStory 2 should look familiar to players of the first game, though Nexon has added more to it in order to increase each player's experience. The regions and creatures may be the same, but players can now do so much more.

MapleStory 2 allows players to not only craft their own custom avatars, but also their own in-game houses and even full-scale player built dungeons. Mini games are numerous in MapleStory 2 and promise hours of entertainment to players.

Despite the cartoonish look of the graphics, MapleStory 2 looks to be a fun and engaging MMORPG that will amuse even the most jaded gamers in the market.
---
Disclosure: FreeToGame works closely with publishers and developers to offer a free and rewarding experience. In order to keep everything free to use we may sometimes earn a small commission from some partners. Find more info in our FAQ page.
Additional Information
Please note this free-to-play game may or may not offer optional in-game purchases.
---
Developer
Wizet
Publisher
Nexon
Release Date
October 10, 2018
Genre
MMORPG
Platform
Windows (Client)
MapleStory 2 Screenshots
---
---
All material on this page is copyrighted by ©Nexon and their respective licensors. All other trademarks are the property of their respective owners.
User Reviews
---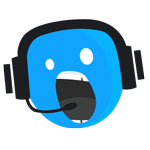 rashwan
---
Bringing back the memories! Aah. Maplestory, one of the first PC games i ever played. i am going to be straight to the point here and write some things that i loved about it.

~PROS

1. Button mashing or key smashing ! i personally think it has never been so fun and satisfying to just mash the hell out of your skill keys, the sound effects and the dmg meters are just perfect.

2. You make your character truly yours by customizing the appearance and equipping different armor combinations.

3. Its a ton of fun when playing with friends and having a sort of rivalry over who ever is the highest level.

4. The graphics, i love the cartoony style that the game has. it is different from most games now a days like Blade and Soul or Black Desert. I think this is a great thing to do because it gives variation and will appeal more to younger players.

5. The classes are also awesome, each class plays differently and has its own ups and downs.

~Cons

1. It seems that most areas look very much a like, this creates boredom because no-one likes seeing the same area over and over again.

2. When playing solo i found my self quite bored sometimes.

3. the quests are mostly kill a creature and return quests.

This was my review, i hope you liked it and although there were a few cons i would still highly recommend the game.
Play this game and post your review!
See All
Games like MapleStory 2
---