Home > Free Games >

MechWarrior Online
MechWarrior Online
49

Members have this game in their library!
What do you think about MechWarrior Online?
---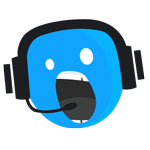 About MechWarrior Online
---
MechWarrior Online is Piranha Game's free-to-play PvP game that's a faithful adaptation of the popular BattleTech/MechWarrior strategy board games by FASA. A thousand years in the future, the Great Houses of humanity war on each other and on a common enemy, and their weapon of choice is 80-ton walking arsenals known as 'mechs. Equip your 'mech with the latest weapons and gear and take to the battlefield to turn your opponents into scrap metal!

After selecting your faction, your most important task as an aspiring 'mech pilot is to choose the chassis of your 'mech. From light scouts to heavy assault 'mechs, each 'mech has its own specialty and role on the battlefield. Some are better at close-quarters fighting, while other excel at long range or quick-hitting attacks, unable to sustain long-term encounters. Once you've chosen a 'mech chassis, it's time to kit it out. The weight of equipment and its power consumption are factors you must balance to ensure that your 'mech can continue to move and fight in long battles.

There are several match types: Conquest (victory points), Assault (capture the base), Skirmish (deathmatch), and Invasion (attack/defend), which can be contested on one of over a dozen maps. In addition to one-off matches, MechWarrior Online has Faction Play, which pits the various factions against each other for control of the Inner Sphere.

As you complete matches, you'll earn C-bills, which you can use to buy more equipment for your 'mech, or entirely new 'mechs. Some equipment can only be purchased with 'mech credits, which are awarded in smaller amounts in certain matches or bought with real money. Finally, the 'mechs themselves earn 'mech XP, which can be used to unlock additional capabilities and skills for the 'mechs. There are many ways to play MechWarrior Online, so the key is finding the strategies and equipment that work the best for you.
---
Disclosure: FreeToGame works closely with publishers and developers to offer a free and rewarding experience. In order to keep everything free to use we may sometimes earn a small commission from some partners. Find more info in our FAQ page.
Additional Information
Please note this free-to-play game may or may not offer optional in-game purchases.
---
Developer
Piranha Games Inc.
Publisher
Piranha Games Inc.
Release Date
December 10, 2015
Genre
Shooter
Platform
Windows (Client)
MechWarrior Online Screenshots
---
Minimum System Requirements
(Windows)
---
OS

Windows Vista
Memory

2 GB RAM
Storage

16 GB available space
Processor

Intel: Core 2 Duo E7300 @ 2.66 GHz / AMD: Athlon 64 X2 6400+ @ 3.2GHz
Graphics

NVIDIA: 8800 GT / AMD: Radeon HD 5670
Additional Notes

Specifications may change during development
---
All material on this page is copyrighted by ©Piranha Games Inc. and their respective licensors. All other trademarks are the property of their respective owners.
User Reviews
---
Play this game and post your review!
See All
Games like MechWarrior Online
---