Home > Games >

Neverwinter
Neverwinter
Massively Positive

26

Member Ratings
280

Members have this game in their library!
What do you think about Neverwinter?
---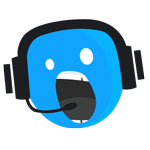 About Neverwinter
---
If you're a fan of Dungeons and Dragons, have I got a game for you! Neverwinter, developed by Cryptic Studios and published by Perfect World Entertainment, is based on the critically acclaimed fantasy role playing game and the best part is ­ it's free to play. In the world of Neverwinter, you will explore and defend one of the most beloved cities from the Dungeons and Dragons Forgotten Realms Campaign Setting, as it rises from the ashes of total destruction. In this totally immersive MMORPG you will go from the besieged walls of the city, to the subterranean passageways and search for forgotten secrets and lost treasure along the way.

Neverwinter is completely free to play, from the very first level, all the way up to the level cap, so anyone is able to experience the engaging action and combat it brings. You don't have to worry about tab­targeting or auto­attacking to defeat your enemies, Neverwinter provides an amazing combat experience where every action will require planning and feel visceral and look spectacular.

Neverwinter also comes with Foundry, which is a dynamic tool set that will provide you with the game assets and a sandbox environment that will allow you to create your own adventures ­ and when you are ready to unveil your creation to the world ­ you are able to hook it up directly to the existing work so everyone else in the community can experience it as well!

Whether you are familiar with Dungeons and Dragons from the tabletop game or from the novels, Neverwinter has recreated many of the iconic classes, locations and encounters that you will know and love! You might choose to go on an adventure as a mighty Guardian Fighter, choose to deceive foes as a Trickster Rogue, or follow the righteous path as a Devoted Cleric, but whatever journey you decide to take in Neverwinter you will face Kobolds, Beholders, Mimics and many other creatures from the Dungeons and Dragons universe, and you will surely feel right at home!
---
Disclosure: FreeToGame works closely with publishers and developers to offer a free and rewarding experience. In order to keep everything free to use we may sometimes earn a small commission from some partners. Find more info in our FAQ page.
Additional Information
Please note this free-to-play game may or may not offer optional in-game purchases.
---
Developer
Cryptic Studios
Publisher
Perfect World Entertainment
Release Date
December 06, 2013
Genre
MMORPG
Platform
Windows (Client)
Neverwinter Screenshots
---
Minimum System Requirements
(Windows)
---
OS

Windows® XP, Windows Vista, Windows 7 or Windows 8
Memory

1 GB RAM
Storage

4 GB available space
Processor

Dual-core 2.0GHz CPU or better
Graphics

Shader Model 2.0 or higher, GeForce 6800 or ATI Radeon X850 performance, 128MB+ video ram
Additional Notes

Specifications may change during development
---
All material on this page is copyrighted by ©Perfect World Entertainment and their respective licensors. All other trademarks are the property of their respective owners.
User Reviews
---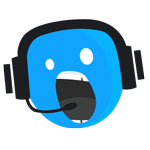 RSOliveira
---
Neverwinter is an MMORPG which you can play at your own pace. I don't feel like this is P2W AT ALL because you follow your own adventure - It feels like this could be a Single player game, however it's a lot more fun to play with other people - the dungeons, the raids, etc

You are definitely not obligated to login every single day to enjoy this game. As a typical adult with a typical busy life I feel like this is an MMORPG casual friendly where you can play whenever you want without being severely penalized for it - This alone is something that most MMORPG around there cannot offer you.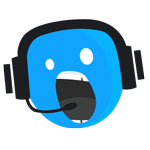 SwartLodewyk
---
When I first started to play this game I was a bit Skeptical. They advertised it as a free to play MMO, but after falling for that once to often I did not believe it. Never the less I tried it and to my great surprise this is truly a FREE MMO.

I have been playing this game now since the beginning and if you know how you can obtain anything in the game without paying a cent.

This game release new mods every 4-5 months keeping the end game players in the game.

Classes. The classes in this game is well though out and very fun to play(I have a character of every class). There is however a big class imbalance the GWF can solo all content in the game at high level where the other classes find it difficult to complete the high end dungeons. When you play any class other that the GWF(Great Weapon Fighter) and attempt Epic Cragmire crypts You better have a well chosen group.

The guild system gives your guild access to its own upgradable map. Where only you and your guild can take on the dragons for high end gear. This is great fun and even though I am in a small guild and already have the Dragon Flight gear I still jump at every chance to take down those dragons

This game have had some bad reviews due to the failed mod called Elemental evil . I never really disliked it as much as others, but I do understand why people was complaining. Since the failed mod the team from Neverwinter have done a lot to repair the problems of that Mod and a new player might not even realise the reason for the frustration of the old time campaigners.

To me this is really a great game and I will recommend it to anyone that ask me.

Pro
Fun, exciting game
Guild mates are awesome
Completely Free to play.
Regular mods


Cons
DDOS attack can get bad sometimes
Spam in chat (gold sellers)
Communication between developers and community is bad
Some dungeon end bosses can be glitched in order to win.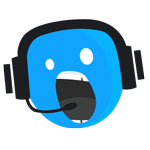 GameJunkie901
---
Neverwinter is a well-balanced f2p MMO! It lives up to it's D&D reputation with a few flaws here and there.

It has a really nice story with good character progression and lots.....lots of dungeons.

Neverwinter is great... with nice graphics, great gameplay and a very friendly community (with occasional trolls ofc).

The reason it doesn't deserve 5 stars it's because of the company behind it.
Unfortunately PWE is known for neglecting major issues in their games.
Play this game and post your review!
See All
Games like Neverwinter
---