Home > Free Games >

One Piece Online 2
One Piece Online 2
Very Positive

14

Member Ratings
527

Members have this game in their library!
What do you think about One Piece Online 2?
---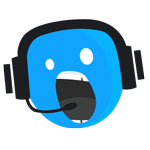 About One Piece Online 2
---
One Piece Online 2: Pirate King is a free-to-play, browser-based 2D MMORPG based on the immensely popular One Piece franchise that follows Luffy and his friends on his quest to become the Pirate King. In this turn-based game, players initially meet their guides, some of the more popular One Piece characters, and set off to find Luffy. Players can then recruit additional One Piece characters in the game's tavern, the goal being to form an effective, balanced team from a wide pool of characters.

The game begins at a character select screen that features four gender-locked classes: sailor, dark mage, sniper and doctor. The sailor is a swordsman and an expert in striking multiple enemies and once, and providing protection for himself and the rest of the crew. The dark mage uses element magic and hypnotism to attack and control opponents. She can also use her abilities to determine enemy weaknesses and enhance her own abilities. The sniper lacks defensive capabilities, but is an expert in firearms and can do massive damage to single enemies from great distances. The doctors is skilled at healing his team members and poisoning enemies.

The combat system is mostly automated, and offers a variety of PvP and PvE features including Elite Battles and Devil Oars. Elite Battles are activated based on character levels; the first starts at level 30. Players are rewarded based on their performance in the challenge. In Devil Oars, multiple players gather in the Thriller Bark Mansion to battle the Devil Oars together. Should they succeed, they are handsomely rewarded. Players can also complete certain tasks daily for a reward.
---
Disclosure: FreeToGame works closely with publishers and developers to offer a free and rewarding experience. In order to keep everything free to use we may sometimes earn a small commission from some partners. Find more info in our FAQ page.
Additional Information
Please note this free-to-play game may or may not offer optional in-game purchases.
---
Developer
JoyGames
Publisher
JoyGames
Release Date
September 25, 2015
Genre
MMORPG
Platform
Web Browser
One Piece Online 2 Screenshots
---
Minimum System Requirements
(Browser)
---
One Piece Online 2 is a browser based game and should run smoothly on practically any PC with a updated web-browser.
If you have old hardware or software, you may still be able to play One Piece Online 2, but your game experience may suffer. For the best gameplay experience, we recommend the latest versions of Firefox, Chrome, or Internet Explorer.
---
All material on this page is copyrighted by ©JoyGames and their respective licensors. All other trademarks are the property of their respective owners.
User Reviews
---
Play this game and post your review!
See All
Games like One Piece Online 2
---