Home > Free Games >

PlanetSide 2
PlanetSide 2
Massively Positive

7

Member Ratings
70

Members have this game in their library!
What do you think about PlanetSide 2?
---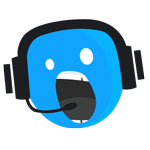 About PlanetSide 2
---
Daybreak Game Company's PlanetSide 2 is a free-to-play open-world FPS that pits three factions against each other in a never-ending war for dominance of the planet Auraxis. Utilizing Daybreak's next-gen ForgeLight engine, PlanetSide 2 offers a wide-open FPS experience and tons of choices to determine where and how you fight, not only as an individual soldier, but as part of a larger team fighting for your chosen faction.

Each soldier belongs to one of three factions: the militaristic and rigid Terran Republic, the rebellious and independent New Conglomerate, or the tech-savvy and futuristic Vanu Sovereignity. There are six classes in the game, each with its own strengths and weaknesses, and players can freely swap their characters between those classes to suit their current task. The game also boasts several vehicles, ranging from tanks and armored personnel carriers to futuristic fighter jets and flying troop transports, so you never know just what you'll be up against. You can fill a role as a driver or pilot, support your allies with healing or ammunition, or just get behind a big gun and blow people away.

Battle across the continents of Auraxis is a base-hopping affair, with each of the three factions striving to control the most territory by attacking enemy bases and defending their own. There are a number of different facilities, requiring coordination from infantry, armor, and air forces to conquer. Sometimes, efficient strategy and tactics win the day, and other times, a simple full-on direct assault will do the trick.

As you play, you'll earn certifications you can use to buy new weapons and passive abilities for your characters and your vehicles, or you can buy them with real money. Different pieces of equipment offer different but equivalent capabilities, such as increasing damage while reducing rate of fire, or fulfilling other specialized roles, so as to prevent the game from being pay-to-win.
---
Disclosure: FreeToGame works closely with publishers and developers to offer a free and rewarding experience. In order to keep everything free to use we may sometimes earn a small commission from some partners. Find more info in our FAQ page.
Additional Information
Please note this free-to-play game may or may not offer optional in-game purchases.
---
Developer
Daybreak Games
Publisher
Daybreak Games
Release Date
November 21, 2012
Genre
Shooter
Platform
Windows (Client)
PlanetSide 2 Screenshots
---
Minimum System Requirements
(Windows)
---
OS

Windows 7 64-bit or later
Memory

6 GB RAM (64-bit)
Storage

20 GB free
Processor

Core i5-760 or better / AMD Phenom II X4 or better [Quad-core CPU]
Graphics

nVidia GeForce GTX 260 or better / Radeon HD 4850 or better
Additional Notes

Specifications may change during development
---
All material on this page is copyrighted by ©Daybreak Games and their respective licensors. All other trademarks are the property of their respective owners.
User Reviews
--- RSOliveira
---
This game isn't for everyone.
If you have the Call of Duty run and gun mindset...You will die. A lot.

However, if you have the ability to be patient, asses the situation, and have a good situation awareness. Then you will be good at this game.
Play this game and post your review!
See All
Games like PlanetSide 2
---