Home > Free Games >

RPG MO
RPG MO
58

Members have this game in their library!
What do you think about RPG MO?
---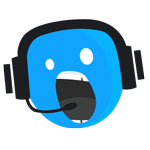 About RPG MO
---
RPG MO is a free-to-play retro-style sandbox MMORPG featuring pixilated graphics and wide, colorful world in which players can level up various combat abilities, or take a break from the hack-and-slash and focus on crafting skills. This 2D open-world MMORPG is available on PC via browser, client and Steam. RPG MO is also available on smartphones and tablets.

RPG MO is a nostalgic sandbox experience reminiscent of old-school RPG's like Ultima and Runescape. In combat, players can switch between various stances to level different skills. Collect powerful weapons and armor and train melee skills to become a formidable warrior, or put down the sword and level magic skills to discover new, dangerous spells.

Additionally, players can take on the role of a merchant collecting materials through mining and chopping wood to level crafting abilities and create valuable items to sell to other players. The game boasts a wide range of over a dozen skills players can train in with no level caps. Players can choose to specialize, focusing on specific skills, or level them all up. Players can also build their own homes, which are visible to other players.

The game offers various PvE quests, and allows players to collaborate with each other for group dungeon quests. Players can also fight each other in PvP zones. Boasting a large, loyal player base and consistent updates, RPG MO serves as a fun, addicting does of pixilated nostalgia.
---
Disclosure: FreeToGame works closely with publishers and developers to offer a free and rewarding experience. In order to keep everything free to use we may sometimes earn a small commission from some partners. Find more info in our FAQ page.
Additional Information
Please note this free-to-play game may or may not offer optional in-game purchases.
---
Developer
Marxnet
Publisher
Marxnet
Release Date
July 18, 2012
Genre
MMORPG
Platform
Windows, Browser
RPG MO Screenshots
---
Minimum System Requirements
(Browser)
---
RPG MO is a browser based game and should run smoothly on practically any PC with a updated web-browser.
If you have old hardware or software, you may still be able to play RPG MO, but your game experience may suffer. For the best gameplay experience, we recommend the latest versions of Firefox, Chrome, or Internet Explorer.
---
All material on this page is copyrighted by ©Marxnet and their respective licensors. All other trademarks are the property of their respective owners.
User Reviews
---
yandi123
---
this is the greatest game rpg of all time! Like it can be compatible with android and IOS man that's sick dude!
Play this game and post your review!
See All
Games like RPG MO
---