Home > Free Games >

Second Life
Second Life
Massively Positive

2

Member Ratings
75

Members have this game in their library!
What do you think about Second Life?
---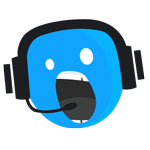 About Second Life
---
Second Life is a free to play 3D online virtual world with a huge reputation, is one of the oldest Online Virtual worlds, and is still running strong even today. Second Life is, as the name suggests, virtually a second life that the player can logged into.

Unlike most games where there is a set "goal" or "end" to work toward, Second Life doesn't really have a linear story, nor does it follow the normal standard for video games. In Second Life, you start with an avatar that can be customized with a huge database filled with different cosmetic items. From there, you can do virtually anything you want. From Exploring countless zones and player created content, roleplaying with others, to using the game as a platform to socialize with others the way you would in real life, there really is no limit to what you can do in Second Life.

Second Life is filled with user generated content. You can choose to take part in that by creating your own content within Second Life, or just spend your time viewing and enjoying content made by fellow Second Life players. This type of content can be in the form of mini-games, buildings, or various types of sims. Second Life has a currency that creates an economy similar to that of the real world. "Linden Dollars" is the currency in Second life and it can even be traded for real world money, meaning that what you make in Second Life holds actual value, allowing people to make a living in Second Life if they choose to!

If you are someone that has hopped on the VR ban wagon, then Second Life is a title you need to check out. It has Oculus Rift support, which is a great way to see exactly what VR is capable of. It also adds another element to Second Life, making the game feel even closer to real life. If you are looking for an escape from your normal life, and have an idea of the perfect life you can't obtain in the real world, then Second Life is for you!


---
Disclosure: FreeToGame works closely with publishers and developers to offer a free and rewarding experience. In order to keep everything free to use we may sometimes earn a small commission from some partners. Find more info in our FAQ page.
Additional Information
Please note this free-to-play game may or may not offer optional in-game purchases.
---
Developer
Linden Lab
Publisher
Linden Lab
Release Date
June 23, 2003
Genre
Social
Platform
Windows (Client)
Second Life Screenshots
---
Minimum System Requirements
(Windows)
---
OS

Windows Vista / 7 / 8.1
Memory

3 GB
Storage

8 GB
Processor

Intel Core 2 Duo 2.0Ghz
Graphics

Nvidia GeForce 9800, AMD Radeon 4850, or better
Additional Notes

Specifications may change during development
---
All material on this page is copyrighted by ©Linden Lab and their respective licensors. All other trademarks are the property of their respective owners.
User Reviews
---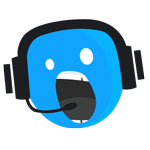 Aiyatani
---
I've been a resident of SecondLife since mid 2008 and I'm still learning and exploring, finding new things all the time. The world of SecondLife is the place where you can be whatever and whoever you want to be on the inside the real life won't let you. You can become a great hulking dragon, a vampire or lycan, a cat, a super model, whatever YOU desire. Everything in the world of SL is made by and for the users. So you can even release you creativity and make just about anything you can think. I've met people from all over the world in my time on SL and have learned a lot about other cultures because of it. You can even have your dream home if you wish.

SecondLife accounts are free, but there is also a premium account option with monthly payments and you can buy in-world currency called lindens. You can also earn money online through selling your builds, working for someone else, or just hopping from club to club hanging out and joining contests. There's all kinds of things to do on SL. The developers Linden Labs do there very best to keep the users happy and the world running smoothly. To put it simply there's something for everyone if you just look for it. It's not really a game it's a second life.
Play this game and post your review!
See All
Games like Second Life
---