Home > Free Games >

Shaiya
Shaiya
Massively Positive

3

Member Ratings
43

Members have this game in their library!
What do you think about Shaiya?
---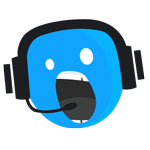 About Shaiya
---
Shaiya is a free to play MMORPG created by Aeria Games and was released on December 24th, 2007. The Dragons, Nordeins and Dumianas were created by the Goddess Etain. Due to Etain's opinion of the Nordeins, she casted them into the earth. The Dumianas decided to kill Etain due to questioning her power. Due to this, Etain's soul was torn in half, leaving Teos vulnerable and unbalanced. This allowed other Gods to take over Teos, and other races joined the mix, adding to the conflict and war of Teos.

You can take up arms in either the Union of Fury or the Alliance of Light, with the end goal of controlling Teos for your faction, while desperately seeking the blessing of Etain. Shaiya is a MMORPG that takes a lot of its gameplay stylings from the popular title World of Warcraft. You can choose between four playable races in Shaiya, with 12 unique classes. Each race has three of the 12 classes available to them. Gaining the blessing of Etain is a huge part of Shaiya, and is determined by the Blessing of the Goddess system. There are PVP modes available in Shaiya, including large scale battles which are always a blast in any MMO.

Another key feature in Shaiya is the "Ultimate" mode. If you have ever played Diablo, you are familiar with the Permadeath system, which is what the "Ultimate" mode is based off of. If you are willing to risk your character at every corner, then this mode is for you, since the bounty from trying this mode is completely worth it. Download Shaiya today and gain the Blessing of Etain!
---
Disclosure: FreeToGame works closely with publishers and developers to offer a free and rewarding experience. In order to keep everything free to use we may sometimes earn a small commission from some partners. Find more info in our FAQ page.
Additional Information
Please note this free-to-play game may or may not offer optional in-game purchases.
---
Developer
Aeria Games
Publisher
Aeria Games
Release Date
December 24, 2007
Genre
MMORPG
Platform
Windows (Client)
Shaiya Screenshots
---
Minimum System Requirements
(Windows)
---
OS

Windows XP/ 2000 / Vista
Memory

1GB of RAM
Storage

1.8 GB of HDD space
Processor

Intel Pentium 4 Class Processor Dual Core at 2.0 GHz or faster
Graphics

GeForce XT Class with 256MB of dedicated VRAM or better
Additional Notes

Specifications may change during development
---
All material on this page is copyrighted by ©Aeria Games and their respective licensors. All other trademarks are the property of their respective owners.
User Reviews
--- RSOliveira
---
Shaiya was the first MMO I actually played. I enjoyed it quite a bit. I loved the graphics, the game is great to look at. Playing as a healer, it was also nice to be able to solo without being too squishy to do so as healer classes are in some other MMO games. The ability to make a new character on the same account (after reaching a certain level) is nice too. The game is unique in that it has the Ultimate character as well, though if that one dies, it is gone for good. (Though you have some time for a healer to get to you and bring you back if they get to you in time). It makes for a bit more of a challenge. Even though I think the cash store part made the game economy a bit steep, I never felt like I had to use it to be better or get better items. I do like that the PVP areas are designated. I have played both sides of the game, and enjoyed one as much as the other.
Play this game and post your review!
See All
Games like Shaiya
---