Home > Free Games >

SNOW
SNOW
54

Members have this game in their library!
What do you think about SNOW?
---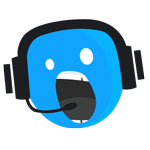 About SNOW
---
SNOW is a free-to-play skiing and snowboarding game that challenges players to compete solo against the clock or with friends in multiplayer modes to pull off the next big trick on the slopes without cracking your skull in the process. Poppermost Productions released the game into an Early Access/Open beta in late January 2016 with additional developments forthcoming based on player feedback.

Currently the game offers 6 different mountains for players to explore. Each mountain has multiple faces set up for speed runs, slalom matches, and trick competitions. Mountains and their sides can have differing difficulty levels and each can be explored in a "Free Roam" mode if desired.

While the game features a cash shop, the contents of the cash shop are purely cosmetic with the exception of a few extra events that can be purchased and explored in addition to the myriad of events already available for free players. This focus on cosmetics allows SNOW to be a skill heavy game.

As of the time of this writing, SNOW does not allow any keybinding changes (although the menu has a spot for keybinding so look for it to be implemented soon) and does not support a controller so players will have to get used to some heavy finger dexterity to pull off the trickier flips, grabs, and grinds. Players familiar with the Shaun White or SSX series of games will be familiar with the core trick gameplay.

W, A, S, and D controls your character (there is currently no real customization in game except for swapping out gear) and provide speed, turning, and braking while on the ground. Get some air under you and the control scheme changes to W, A, S, andD controlling your flip and turn directions and the up, down, left, and right arrows trigger grab moves when used singly or in various combinations. Left Shift is used to put a faster rotation on your flips and turns and Space Bar is used to jump. Players can even let loose a drone to scope out the field ahead of them.

At the end of a run or event, points are converted into experience to level up your character and cash shop currency is occasionally given out as a reward for those that don't wish to actually spend money to sport a horse head while skiing. (Yes, that horse head thing is actually an option…along with a TON of other crazy costume options.)

Be warned, SNOW takes a bit of getting used to and occasionally the physics of the game are a bit wonky. This is particularly noticeable when trying to pull of grind tricks on rails or other structures. That being said, it is funny to see your character grinding away on a rail while being stuck in an impossible position.

For skiing and snowboarding fans, SNOW is a great option in the multiplayer landscape or for those just looking for a bit of free PC fun.
---
Disclosure: FreeToGame works closely with publishers and developers to offer a free and rewarding experience. In order to keep everything free to use we may sometimes earn a small commission from some partners. Find more info in our FAQ page.
Additional Information
Please note this free-to-play game may or may not offer optional in-game purchases.
---
Developer
Poppermost Productions
Publisher
Poppermost Productions
Release Date
January 27, 2016
Genre
Sports
Platform
Windows (Client)
SNOW Screenshots
---
Minimum System Requirements
(Windows)
---
OS

Windows Vista SP1, Windows 7, Windows 8
Memory

4 GB RAM
Storage

10 GB available space
Processor

Intel Dual-Core 2GHz or AMD Dual-Core 2GHz
Graphics

NVIDIA GeForce 400 series or AMD Radeon HD 6000 series
Additional Notes

Specifications may change during development
---
All material on this page is copyrighted by ©Poppermost Productions and their respective licensors. All other trademarks are the property of their respective owners.
User Reviews
---
Play this game and post your review!
See All
Games like SNOW
---