Home > Free Games >

StarColony
StarColony
Massively Positive

4

Member Ratings
64

Members have this game in their library!
What do you think about StarColony?
---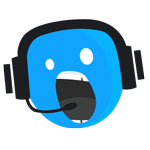 About StarColony
---
StarColony is a free-to-play browser MMO space strategy game that puts you in command of a rapidly growing city on a dangerous alien world. After the last war on Earth, humanity has found a new home on the planet of Terra Sperata. But the conflicts of the past have followed the colonists across the vastness of space, and they continue to fight each other for the world's valuable resources. Worse, a race of hostile aliens, the Swarm, are bent on destroying all humans. It's a race for survival, and the stakes couldn't be higher.

Your colony begins with just a few buildings, which you can arrange in any configuration you want. Later, this will become important, because strategic placement of your defenses is key to fending off attacks. You'll start out by collecting basic resources, such as minerals and gas, which you can use to create more buildings, which will produce units you can take into combat, and you'll receive quests from various NPCs that you can fulfill to receive rewards to help your colony grow even faster.

In addition to regular units, you can also recruit heroes, individual characters with special abilities that you acquire in a number of different ways. Once you're ready, you can embark on a series of missions where you send out your units and heroes to explore Terra Sperata to confront aliens and pirates. If you're up for an even greater challenge, you can attack your fellow colonists, plundering their resources to use for your own.

Once you've established yourself on Terra Sperata, you can establish a colony on another planet, Etter Syra, which has a different resource mix and new lands to conquer. Join a clan to form defensive alliances with other players and lead your armies into battle and emerge as the unquestioned ruler of the star system!
---
Disclosure: FreeToGame works closely with publishers and developers to offer a free and rewarding experience. In order to keep everything free to use we may sometimes earn a small commission from some partners. Find more info in our FAQ page.
Additional Information
Please note this free-to-play game may or may not offer optional in-game purchases.
---
Developer
Eiyland LLC
Publisher
Eiyland LLC
Release Date
January 01, 2015
Genre
Strategy
Platform
Web Browser
StarColony Screenshots
---
Minimum System Requirements
(Browser)
---
StarColony is a browser based game and should run smoothly on practically any PC with a updated web-browser.
If you have old hardware or software, you may still be able to play StarColony, but your game experience may suffer. For the best gameplay experience, we recommend the latest versions of Firefox, Chrome, or Internet Explorer.
---
All material on this page is copyrighted by ©Eiyland LLC and their respective licensors. All other trademarks are the property of their respective owners.
User Reviews
---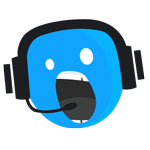 optquest
---
This play now link for Star Colony diverts you to play my lands. if you want to try out Star Colony you are out of luck here!
Play this game and post your review!
See All
Games like StarColony
---