Home > Games >

War Thunder
War Thunder
Massively Positive

11

Member Ratings
65

Members have this game in their library!
What do you think about War Thunder?
---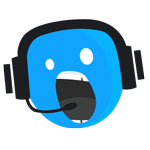 About War Thunder
---
War Thunder is a massively multiplayer shooter that puts you in command of hundreds of the finest combat vehicles of World War II. You'll pilot warplanes in exciting PvP dogfights and rumble across the battlefield in tanks, battling against foes on across several vintage maps, featuring diverse terrain and offering several strategic options. There are many different ways to play War Thunder, ranging from quick arcade mode-style combat to competitive, realistic battles.

The vehicles in War Thunder represent WWII-era tanks and planes from several different nations, including the United States, Great Britain, Germany, Japan, and the USSR. Battles earn you currency you can use to upgrade your vehicles with better engines, weaponry, and other modifications, and you'll also earn experience that you can use to unlock more vehicles and increase your crew's performance. Planes include quick and agile fighters, giant flying fortresses, and precision bombers, while tanks run the gamut from light to heavy to self-propelled artillery. Each has its own strengths and weaknesses and learning how to properly use your vehicles is the key to victory.

The most common game modes are PvP battles that revolve around a series of control points or that task players with destroying enemy vehicles, whether AI-controlled or belonging to other players. Each player brings a squad of up to five vehicles and, when your current vehicle is destroyed, you'll choose another one to ride back into combat. You can also adjust battle realism, opting for simpler controls with target reticles and other helpful guides, or complete realism, with very few artificial elements in the way of aid. In addition to PvP battles, there are also PvE campaigns and missions you can take on alone or with other players. No matter how you play War Thunder, the action will be easy to find and the battles will have you on the edge of your seat!
---
Disclosure: FreeToGame works closely with publishers and developers to offer a free and rewarding experience. In order to keep everything free to use we may sometimes earn a small commission from some partners. Find more info in our FAQ page.
Additional Information
Please note this free-to-play game may or may not offer optional in-game purchases.
---
Developer
Gaijin Entertainment
Publisher
Gaijin Entertainment
Release Date
August 15, 2013
Genre
Shooter
Platform
Windows (Client)
War Thunder Screenshots
---
Minimum System Requirements
(Windows)
---
OS

Windows XP SP2, Windows Vista SP1, Windows 7, Windows 8
Memory

1 GB RAM
Storage

3 GB available space
Processor

2.2 GHz
Graphics

Radeon X26XX / GeForce 7800 GT
Additional Notes

Specifications may change during development
---
All material on this page is copyrighted by ©Gaijin Entertainment and their respective licensors. All other trademarks are the property of their respective owners.
User Reviews
---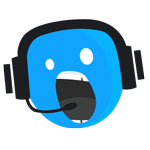 RSOliveira
---
In short, War Thunder is plagued with a multitude of issues that will never be solved by the devs either because the solutions would take real effort to implement, and Gaijin would much rather spend that effort on new aircraft/tanks/ships that are either premiums or are so exorbitantly expensive that some expenditure of golden eagles is required to get them in a timely manner; or the issues in question are ones that feed into player frustration and further the monetary scheme, in which case Gaijin has no interest in solving them.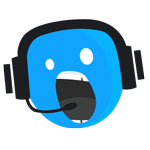 frankcastle51
---
There is a lot of games similar but nothing even compares to this game awesomeness, I've spent lot of hours into it and will definitely spend some more. It's like your all boring world of tanks, planes whatever combined into one ultimate game nowadays. Remove another and jump into this one. It's worth it !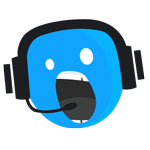 Morok
---
I've played WarThunder only as planes simulator. What I can say - this is more casual game in comparison to World of WarPlanes. It's my opinion, because it was really hard to play in World of WarPlanes after WarThunder.

I didn't play WarThunder with tanks - I don't like this theme, but idea about switching styles within one client has it's flaws and nice points, but it's not such a big deal.

What can I tell you about game play - it's quite solid and nice. Maybe not very realistic, but in the same way as Need for Speed's car are not real cars, that will broke into pieces if you crush them against other car. Different planes have different feel, so it's quite interesting to find what plane suits you the most.

You can't get all the planes for free - some of them are "premium" but it doesn't mean, that they are better. Planes have different ranks and while you can unlock some planes earlier by spending real money, you will be put into queue with the players, who reached this rank with their own strength - and will struggle to fight against them, if you haven't some skill too. So I consider it as quite fair system.
The game is good to play for all, who like airplanes' battles and don't want to stick to World of Warplanes.

Oh, one more thing: it's not really the "team-play" game, because you can't play with a lot of your friends - you have limit to size of squads, but if i remember right, similar limitations are used in WoWP too.
Play this game and post your review!
More
Games like War Thunder
---