Home > Free Games >

World of Warships
World of Warships
Very Positive

19

Member Ratings
280

Members have this game in their library!
What do you think about World of Warships?
---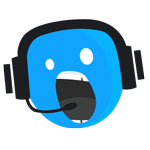 About World of Warships
---
World of Warships is a 3D free to play naval action-themed MMO (massively multiplayer online) from the creators of World of Tanks and World of Warplanes. The high seas cry out as the mightiest warships in history are brought back for a final round of all-out battle to the death in Wargaming's free-to-play World of Warships! Take command of the world's most famous classes of battleships, aircraft carriers, cruisers, and destroyers across dozens of detailed maps in pitched MMO battles against players the world over.

World of Warships offers an unmatched experience in MMO combat. Hear the roar of the guns as the mighty Yamato catches sight of her prey. Guide your air squadrons in for precision torpedo and dive-bomb attacks from the deck of the carrier USS Independence. Get in up close & personal with your foes in a swift tin can destroyer and devastate them with a lethal broadside of explosive torpedoes. The battle is all around you so stay alert!

As you participate in battles, you can upgrade the ships in your fleet with more powerful armaments to give your enemies an even greater surprise. Your victory is dependent upon your ability to upgrade your vessel and prepare your crew to meet the enemy. The best captains ride the ocean waves atop their armored steeds. All others are sent to the bottom of the abyss.

But World of Warships isn't limited to team matches. Wargaming hosts tons of special events that create a unique challenge for players where the rewards could mean better upgrades to your fleet.

Join the navy of World of Warships and see the world of heart racing, fast thinking MMO combat like you've never seen it before!
---
Disclosure: FreeToGame works closely with publishers and developers to offer a free and rewarding experience. In order to keep everything free to use we may sometimes earn a small commission from some partners. Find more info in our FAQ page.
Additional Information
Please note this free-to-play game may or may not offer optional in-game purchases.
---
Developer
Wargaming
Publisher
Wargaming
Release Date
July 02, 2015
Genre
Shooter
Platform
Windows (Client)
World of Warships Screenshots
---
Minimum System Requirements
(Windows)
---
OS

Windows XP, Windows Vista, or Windows 7
Memory

4GB DDR2
Storage

30 GB
Processor

Core2 Duo E6750 (Pentium 4 2.4GHz or Athlon XP 3100+)
Graphics

GeForce 9600GT (512 Mb) / GeForce 6800 GT or Radeon X800 GT
Additional Notes

Specifications may change during development
---
All material on this page is copyrighted by ©Wargaming and their respective licensors. All other trademarks are the property of their respective owners.
User Reviews
---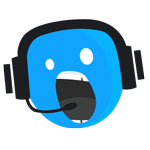 Qstxzz
---
World of warships is definitely one of my favorite Free to Play games (although you can purchase premium ships with real money). It a very well polished game overall and has a decent amount of players playing on it no matter the time. I play on SEA and it currently has the lowest amount of players out of all 3 servers but matchmaking doesn't take any longer than 20 seconds for me. The only downside I would comment about this game is the amount of grinding you have to do. However, without the grinding the game would be very boring... Everyone could just unlock Tier 10's within a day. There's also competitive and team matches which is getting more exciting than just normal PVP. - Qstxzz (Closed Beta World of Warships player)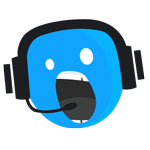 ruov
---
If I could describe the feeling and experience of this game into one phrase, it would be, "You Sunk my Battleship!"

And I mean that phrase in the best of ways. It's the same feeling I got when I was young and playing the boardgame equivalent of this game. You'll feel the thrill and excitement of every hit you do and receive.

Graphics are good. I'd like it to be more realistic (like Battlefield 3/4 realistic) but I guess this was a good compromise to ensure that the focus was on the gameplay experience and not just on flashy stuff. It's good enough for you to be able to recognize which ship is which once you get good at the game or if you're a naval ship buff and you can tell the difference between a cruiser, a destroyer, and a frigate from several nautical miles away.

Ship progression can feel a bit slow but this isn't the first game with this kind of progression rate. It also helps you to appreciate and master a specific class or ship before moving onto the next one.

The devs and community are pretty good as well having pretty good feedback between them with timely updates, bugfixes, and tweaks.

Try it!
Play this game and post your review!
See All
Games like World of Warships
---