Home > Games >

Age of Wushu
Age of Wushu
Massively Positive

3

Member Ratings
45

Members have this game in their library!
What do you think about Age of Wushu?
---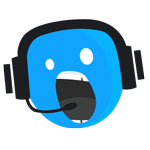 About Age of Wushu
---
Age of Wushu by Snail Games ("Age of Wulin by Webzen" in other global regions) is a free-to-play Wuxia inspired MMORPG that focuses on delivering a large open world while offering sandbox-like features. New players will take the role of an aspiring martial arts expert and will choose one of 8 schools. The school you choose will alter what skills your character will learn (and become more proficient at) over time and learning these skill "books" is the game's primary advancement technique as Age of Wushu eschews the traditional "leveling" mechanics found in other MMOs. Your chosen school also determines the weapon type your character will use.

Age of Wushu has been developed using a proprietary engine called "FLEXI." This engine allows the game to maintain a higher graphical performance and makes updates to technology easier to implement in game by simply adding new modules to the engine rather than upgrading the entire engine itself.

Combat in Age of Wushu is a bit different than other MMORPGs. Combat takes on a more "rock-paper-scissors" mentality. Skills are categorized as "Overt" damage skills, "Feint" defense-breaking skills, and "Block" defensive skills. There are secondary "Chi" (energy) draining skills outside of these three categories but combat primarily revolves around using the right skill type at the right type to react to PvE and PvP threats. Movement skills, including gliding, jumping, and water walking, make the game's combat reminiscent of martial arts movie action scenes.

While Age of Wushu features traditional MMORPG features like questing, PvP, an in game marketplace, and a story that's been expanded through multiple game expansions, the game is maybe most well-known for some of its more unique features. The "Offline Mode" allows players to advance their characters in some ways while not actually playing the game. Assigning your character duties in shops, school, or other locations while you are offline can net your character benefits when you return to the game. The other side of that feature, though, allows players in game to kidnap offline players for gains of their own. In game, players can also use systems like the "Criminal System" to place bounties on other players.

Age of Wushu brings some unique items to the MMO game space but may not be a hit with all players. It is certainly a game that benefits from playing for free for a bit prior to spending money on something that may not be your "cup of tea."
---
Disclosure: FreeToGame works closely with publishers and developers to offer a free and rewarding experience. In order to keep everything free to use we may sometimes earn a small commission from some partners. Find more info in our FAQ page.
Additional Information
Please note this free-to-play game may or may not offer optional in-game purchases.
---
Developer
Snail Games
Publisher
Snail Games
Release Date
December 20, 2012
Genre
MMORPG
Platform
Windows (Client)
Age of Wushu Screenshots
---
Minimum System Requirements
(Windows)
---
OS

Windows XP
Memory

1 GB
Storage

10 GB
Processor

Intel Pentium 4 2.4 Ghz or equivalent
Graphics

GeForce 6600 GT or equivalent
Additional Notes

Specifications may change during development
---
All material on this page is copyrighted by ©Snail Games and their respective licensors. All other trademarks are the property of their respective owners.
User Reviews
---
Play this game and post your review!
See All
Games like Age of Wushu
---