Home > Free Games >

AION
AION
Very Positive

7

Member Ratings
46

Members have this game in their library!
What do you think about AION?
---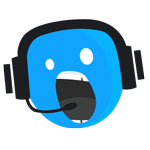 About AION
---
Aion is a high fantasy, free-to-play MMORPG that centers on the war between the game's two factions: The Asmodians and the Elyos. Developed by the Aion Team and published by a number of publishers worldwide (most notably NCSoft in the US and GameForge in the EU),

New players will choose a faction and then choose one of 6 classes (Warrior, Scout, Mage, Priest, Technist, and Muse) to start the game and will have the chance to further specialize this class upon "Ascending" when you reach level 10. This is also when players will receive the feature Aion may most well be known for, your wings. Using these wings, players can glide and swoop their way down onto foes in both PvE and PvP content.

Since its initial Western launch, Aion has undergone many changes to shed the stigma of the "grindy" game it was viewed as at launch. New content has been added to streamline leveling, a new "Fast Track" server where players can play at a faster experience rate was introduced, and early game content has been streamlined to push players into the newer updates and expansions faster.

PvE players will find a plethora of dungeons (solo, duo, and party varieties) to tackle and can look forward to late game raiding (note that "raids" in Aion are small party affairs) as well.

PvP and PvPvE was, perhaps, the most notable feature in the game when it launched as the flight aspect of PvP introduced a new take on player combat. PvPvE also pits both factions against each other in the Abyss while introducing monsters and NPC characters that both factions have to contend with at the same time. The Abyss also features points like castles that can be taken over by players as this zone is highly dynamic when on an active server.

Aion is available on Steam or through a direct download and still enjoys regular updates.
---
Disclosure: FreeToGame works closely with publishers and developers to offer a free and rewarding experience. In order to keep everything free to use we may sometimes earn a small commission from some partners. Find more info in our FAQ page.
Additional Information
Please note this free-to-play game may or may not offer optional in-game purchases.
---
Developer
NCSOFT
Publisher
NCSOFT
Release Date
November 25, 2008
Genre
MMORPG
Platform
Windows (Client)
AION Screenshots
---
Minimum System Requirements
(Windows)
---
OS

Windows XP/Vista/7/8 32 and 64-bit
Memory

1 GB RAM
Storage

40 GB available space
Processor

Intel Pentium 4 2.8 GHz/ AMD Sempron+ 2800 (with SSE2)
Graphics

NVIDIA GeForce 6800 GT or ATI Radeon X800 XL series card
Additional Notes

Specifications may change during development
---
All material on this page is copyrighted by ©NCSOFT and their respective licensors. All other trademarks are the property of their respective owners.
User Reviews
--- RSOliveira
---
I was encouraged to play it by my friend. I quickly realised this not the type of a game I'm into.

First thing: Community, connections, friends, legions etc. are #1 here.

The next is grind, grind, grind, grind and... grind. You'll realise 30% of your playtime is grinding stuff, another 30% is being AFK somewhere and the rest is actual gameplay (which is smashing buttons, running around the map and hiding from big enemy legions). I really hated PvP here, idk if I have ever won any XD I won't comment that.

But these are MMO RPGs in a nutshell, aren't they?

Summing up, this is my point of view. Ngl, I was a noob and my friend taught me everything and carried my a**. It was a quite fun experience 'cause I played this game almost whole summer.

I'll give it a thumb up.
Play this game and post your review!
See All
Games like AION
---