Home > Free Games >

ArcheAge
ArcheAge
Massively Positive

15

Member Ratings
269

Members have this game in their library!
What do you think about ArcheAge?
---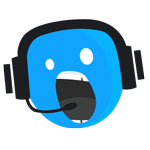 About ArcheAge
---
ArcheAge is a free-to-play, hybrid fantasy/sandbox MMORPG brought to you by Trion Worlds. Set in the fantasy world of Erenor, players are sent out on a journey of their own choosing. Players start on one of two continents: Nuia, home of the elves or Harihara, home of the Ferres. After that, the choices are up to the player from where to go, to why, and what actions to perform.

ArcheAge offers four unique races which possess their own innate qualities with an additional ten skill trees that create up to one hundred and twenty class options. By choosing three of the ten basic skill types, players are essentially able to create their own class tailored to their own unique style of gameplay.

Pets can be purchased and trained into mounts or as companions on the battlefield. The crafting system features 21 professions whose actions are performed using labor points. Labor points are gained based on time spent in game (unless you are a premium member) and accumulate over time. There are 7 different levels of mastery for each profession and each level grants a crafting benefit of some sort to the player.

ArcheAge features both PvE and PvP options. PvE choices include the typical dungeons and quests, while PvP offers features such as the Justice System, Arenas, Naval Battles and World PvP. Community options go beyond what is typical for an MMORPG, and while guilds are a part of the community, there are also factions and families. Land ownership plays a great deal into the gameplay of ArcheAge with individual players and guilds vying for land any time a new zone is added into the game.

With so many options to choose from, ArcheAge affords players the unique opportunity to become completely immersed in their world. From character creation, to the economy, to the community, to the sandbox style world; the choices are endless.
---
Disclosure: FreeToGame works closely with publishers and developers to offer a free and rewarding experience. In order to keep everything free to use we may sometimes earn a small commission from some partners. Find more info in our FAQ page.
Additional Information
Please note this free-to-play game may or may not offer optional in-game purchases.
---
Developer
XL Games
Publisher
Kakao Games
Release Date
September 04, 2014
Genre
MMORPG
Platform
Windows (Client)
ArcheAge Screenshots
---
Minimum System Requirements
(Windows)
---
OS

Windows XP / Sp3 / Vista / Windows 7 / Windows 8
Memory

2 GB
Storage

40GB
Processor

Intel Core 2 Duo
Graphics

nVidia GeForce 8000 series 512 MB / Radeon HD 4000 Series or better
Additional Notes

Specifications may change during development
---
All material on this page is copyrighted by ©Kakao Games and their respective licensors. All other trademarks are the property of their respective owners.
User Reviews
---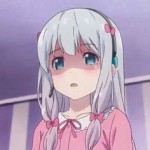 Izumi77
---
Its hardcore pay to win, tbh don't play this game if you want to PVP you gonna have a bad time, but you should try the new one on steam. what I was told its zero pay to win.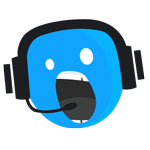 Sayeth
---
Trion had a lot of problems with this game since the launch, with tons of problems.
But ArcheAge has a lot of features that will make you play it for a long time, with good gameplay and a nice system that allows you even to be a pirate, where you can build, craft and even sail on your ship. ArcheAge has some problems with the money to spend, maybe, but it's worth to try, guaranteed.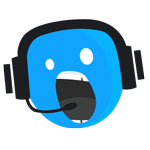 Hanglord
---
I still remember. I was playing ArcheAge, while my friends computer was too bad to run it. What wonderful times...

The game is very detailed. This doesnt just extend to the graphics, but to the game in a whole. It was very fun while I was playing it, and while it is indeed community driven, you can easily play it alone. I can attest to this, since I was a solo player until I was invited to a guild.

Quests can vary in creativity. Some are fun jetpack testing, while other are just generic grinding quests, but even that is fun because the combat feels smooth and dynamic. That being said, the combat is very WoW like. You dont have to doge yourself, you simply use your abilities to the best of your abilities... I should become a rapper. What this means is that the combat is mostly pressing your left mouse button or 1,1,1,1,1. Its still fun, somehow.

The community is nice, nice from my perspective at least. Someone invited me to a guild, how could I complain?!

I heard that all the property got bought by bots though, so if you want a house in this game you better dont play it.
Play this game and post your review!
See All
Games like ArcheAge
---