Home > Free Games >

Armored Warfare
Armored Warfare
Massively Positive

4

Member Ratings
40

Members have this game in their library!
What do you think about Armored Warfare?
---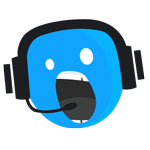 About Armored Warfare
---
Armored Warfare is a free to play 3D team-based MMO tank game from Obsidian Entertainment where you control combat vehicles from the 1950s all the way to modern day vehicles. It is set in the modern day and is heavily focused on PvP, but it does have a selection of PvE game modes.

You can choose to play with one of five different classes: Main Battle Tanks, Light Tanks, Tank Destroyers, Armored Fighting Vehicles and Self-Propelled Guns. Each of the different classes comes with many different combat vehicles and many different combat styles.

The games main focus is PvP it does have a PvE side to it as well. The PvE side of the game is split into two different categories during the missions: Primary and secondary. The Primary Objectives are things that you have to complete during the mission, with your co-op team, to successfully finish the mission. The Secondary Objectives do not have to be completed but they will offer you and your team a bigger reward if completed.

The PvP consists of two teams with 15 players each all of them using different vehicles and different classes of vehicles during the match. Players are thrown into a 15-minute match in which they have two different means to when the battle. They can either destroy all of the enemy team's vehicles or capture the enemy base during those 15-minutes.

The game boasts great graphics powered by the CryENGINE 3 with destructible terrain. In its current state the game has nine different maps that take you from frozen tundras to sun-scorched deserts as well as doing battle around oil refineries and large population centers.

Armored Warfare is a large action packed game with modern graphics that you can spend hours upon hours playing and upgrading your different vehicles and crews while enjoying either PvE or PvP.

Armored Warfare is a large action packed game with modern graphics that you can spend hours upon hours playing and upgrading your different vehicles and crews while enjoying either PvE or PvP.
---
Disclosure: FreeToGame works closely with publishers and developers to offer a free and rewarding experience. In order to keep everything free to use we may sometimes earn a small commission from some partners. Find more info in our FAQ page.
Additional Information
Please note this free-to-play game may or may not offer optional in-game purchases.
---
Developer
Obsidian Entertainment
Publisher
My.com (Mail.ru Group)
Release Date
October 08, 2015
Genre
Shooter
Platform
Windows (Client)
Armored Warfare Screenshots
---
Minimum System Requirements
(Windows)
---
OS

Windows Vista / 7 / 8 / 10 (64 Bit OS)
Memory

4 GB
Storage

10 GB
Processor

Core i5-4440 @ 3.1 GHz or better
Graphics

GeForce GTX 275 or better
Additional Notes

Specifications may change during development
---
All material on this page is copyrighted by ©My.com (Mail.ru Group) and their respective licensors. All other trademarks are the property of their respective owners.
User Reviews
---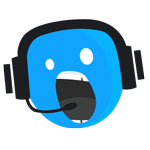 acule1001
---
Armored Warfare is a realistic modern day tactical military game with a strong emphasis on realism. The game was definitely inspired by the success of 'World of Tanks', but Unlike World of Tanks, Armored Warfare is set in modern times. Players will wage war across various unique terrains from deserts to forests to frigid icelands.

Given the game's commitment to realism, different terrains will impact vehicle speed and maneuverability. Players who get their tank turrets damaged will also suffer from decreased accuracy and if damaged further will be unable to fire for a duration.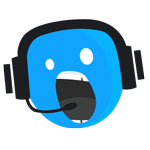 Markkyy
---
First off let me start by saying this does have a lot of elements very similar to Wargaming's title, World of Tanks. That said however, ArmoredWarfare takes all of the good parts from World of tanks (The tech tree, the upgrades, the Exp and Credit system), Overhauled them and made them a ton better and more accessible to free players.

This game is fantastic, VERY good graphics or how low the system requirements are, a decent community and even though its new, a good selection of wheeled and tracked armour for you to drive.

Overall, if you want to jump into a game for 10-15 minute battles and have an absolute blast, then this game is perfect for it, i for one am addicted to it and have a few hundred hours invested now.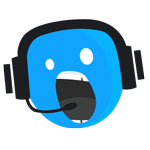 ruov
---
I just stumbled upon this game from my My.com client for Skyforge. I thought it was gonna be a cheap imitation of World of Tanks but oh boy was I wrong.

One thing that got me hooked to it is the Artillery (SPG) class. It's very similar to the one from WoT but instead of a Top-Down view when zoomed in (which kinda makes you feel like you're playing a 2D RTS and lame) it goes for a more 3D view when zoomed in which feels more natural and looks better.

The AFV's here are pretty good as well. TIP: Get a Swingfire ASAP!

The way how you orient and angle your tank to deflect shots also feels more precise and relevant as well as where you aim your shots to get a good hit. The game in general feels pretty balanced with a few outliers here and there that the devs get straight to try and balance on the next patch, sometimes it's a hit and miss with the nerfs and buffs but it's good that they're receptive to feedback and that they at least try.
Play this game and post your review!
See All
Games like Armored Warfare
---