Home > Free Games >

Champions of Regnum
Champions of Regnum
19

Members have this game in their library!
What do you think about Champions of Regnum?
---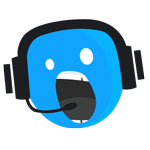 About Champions of Regnum
---
Champions of Regnum is a free to play, realm versus realm fantasy MMORPG published by NGD Studios. Fight over forts, castles, and create your own realm with the strong PvP experience that the game provides. Make use of NPC guards and even dragons as you fight to take control of the six gems and be granted a wish by the golden dragon.

PvP has a strong focus in Champions of Regnum. You can choose to take part in round-the-clock territorial wars, open PvP, or arena battles each with their own rewards and prestige associated with them. Every gem that you claim for your own realm will grant you a wish that can be used to negatively affect other realms or grant yours a bonus.

Choose between multiple disciplines and after you have leveled up choose to specialize into one of the unique builds that discipline offers. You can level up in many different ways: gaining experience through quests, grinding, capturing territory, or delivering letters for your realm.

Another great thing many people will overlook is that Champions of Regnum is not hard on computers so most people using a modern computer should be able to run the game, even Linux users shouldn't have a problem.

Make your realm stronger by gathering gems to ask the golden dragon to grant you a wish, or use that wish to negatively affect your enemy's realms.
---
Disclosure: FreeToGame works closely with publishers and developers to offer a free and rewarding experience. In order to keep everything free to use we may sometimes earn a small commission from some partners. Find more info in our FAQ page.
Additional Information
Please note this free-to-play game may or may not offer optional in-game purchases.
---
Title

Champions of Regnum
Developer
NGD Studios
Publisher
NGD Studios
Release Date
February 27, 2013
Genre
MMORPG
Platform
Windows (Client)
Champions of Regnum Screenshots
---
Minimum System Requirements
(Windows)
---
OS

Windows XP
Memory

1024 MB
Storage

4 GB
Processor

Core2Duo
Graphics

Shader Model 2.0 and 256 MB RAM: NVIDIA GeForce 6600 or ATI 2600
Additional Notes

Specifications may change during development
---
All material on this page is copyrighted by ©NGD Studios and their respective licensors. All other trademarks are the property of their respective owners.
User Reviews
---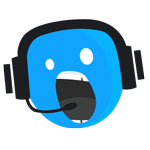 Caithness
---
This seems a pretty straightforward and fun RvR open pvp mmorpg. It's style is definitely South-American centric, so the artwork includes motifs from South American Festivals. It is also uses a very basic click to target style of combat, but it seems closely modelled on the combat abilities of DnD. So it is quite a big list of abilities. The war seemed very active, and there is a community website recording the war on a real-time basis here: https://www.regnumsentinel.com/en/ . How does this compare to other industry RvR open pvp mmos like DAOC, GW2 or Return for Reckoning? AFAIK, Regnum has been going since 2007, so it predates a number of these. The combat and pvp is very very polished, and I really enjoyed the pvp and RvR. The game has a total of 3 castles, 6 forts, 6 bridge forts and 3 fighting realms. The invasion system is straightforward yet engrossing and really exciting, because it is unpredictable. For me, playing this game is very chill, as the community enjoys the war, doesn't fuss if you die too often, and chat is very casual and fun when waiting for the enemy army to arrive. The devs continue to update the game, and the Squid Island update includes the ability to go to RvR war very quickly, after level 10 (about 2 hours of playing quests). But they are still working on Squid Island. Regnum stopped being pay to win many years ago, and now you can pretty much get items from real-money lucky boxes, by grinding on player kills. Regnum is one of my most favourite mmos to play.
Play this game and post your review!
See All
Games like Champions of Regnum
---