Home > Free Games >

Defiance 2050
Defiance 2050
Massively Positive

6

Member Ratings
83

Members have this game in their library!
What do you think about Defiance 2050?
---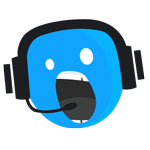 About Defiance 2050
---
Defiance 2050 is a re-imagining of Trion Worlds' sci-fi shooter Defiance. Designed to take advantage of currently available hardware, 2050 recreates the original game from the ground up. The game offers playres a dynamic, post-apocalyptic open-world landscape to explore and experience battles and story-driven missions in. Players can participate in massive co-op battles using hundreds of weapons and skills.

Created with the original Defiance community in mind, Defiance 2050 takes player feedback seriously. It updates not only the visuals, but also specific systems, such as the class system.
---
Disclosure: FreeToGame works closely with publishers and developers to offer a free and rewarding experience. In order to keep everything free to use we may sometimes earn a small commission from some partners. Find more info in our FAQ page.
Additional Information
Please note this free-to-play game may or may not offer optional in-game purchases.
---
Developer
Trion Worlds
Publisher
Trion Worlds
Release Date
June 12, 2018
Genre
Shooter
Platform
Windows (Client)
Defiance 2050 Screenshots
---
Minimum System Requirements
(Windows)
---
OS

Windows 7 or newer
Memory

4 GB RAM
Storage

17 GB available space
Processor

Intel Core i5-2XXX @ 2.0GHz / AMD Phenom II X4 @ 2.6GHz
Graphics

Nvidia GeForce GTX 650, ATI/AMD Radeon 7770 or better
Additional Notes

Specifications may change during development
---
All material on this page is copyrighted by ©Trion Worlds and their respective licensors. All other trademarks are the property of their respective owners.
User Reviews
--- RSOliveira
---
This game is fun, if you want a polished triple a game this isnt for you. but its fun, i consider that the most important thing especially for a FREE game.

I encountered some interesting bugs basically upon starting the game, nothing that would make it unplayable however. Ive kinda enjoyed the slight bugs as "quirks". The bugs havent so far affected gameplay and the multiplayer seems fine as i was playing with a friend and had no issues joining or playing with them.

Calling it a "loot shooter" is an extreme stretch however as drops are rare at best, and the user interface and controls are not what i would call intuitive or even normal. overall this game was extremely fun and i will continue to play it more. give the game a chance and youll have fun. i wouldnt reccomend anyone spend money on this game with the numerous micro transactions available but playing for free is an enjoyable experience.

is this game good? kind of, it isnt bad. Is this game fun? outstanding yes! After noticing the game is closing its doors, kinda felt sad and happy at the same time because of all the fun hours i had on it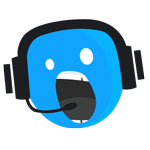 Driftboy87
---
My God this game is really really really
Awesome play and get your mind blown ...

Defiance 2050 is kind of a hard game
for me It is shooting, well when you
play this game you will be amazed play it
I'm telling you its very cool better than pennywise

and better than epic and
rad play
Play this game and post your review!
See All
Games like Defiance 2050
---