Home > Free Games >

Drakensang Online
Drakensang Online
Negative

12

Member Ratings
287

Members have this game in their library!
What do you think about Drakensang Online?
---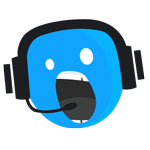 About Drakensang Online
---
Drakensang Online is a free to play browser-based top-down hack-and-slash 3D MMORPG, players of Blizzard's Diablo series will no doubt find the gameplay of Drakensang Online familiar. This browser MMORPG offers much despite its relative obscurity.

Drakensang Online boasts only four character classes, but they benefit from being well-balanced between one another without feeling scaled-down. Leveling up and buying new in-game merchandise is easy since currency is dropped by defeated monsters, making those new items accessible that much faster.

Drakensang Online also boasts impressive graphics for itself, with a smooth feel that is rarely found in a browser-based MMORPG. Of course, Drakensang Online needs these smooth graphics as the combat and action within is fast-paced and adrenaline-fueled as players engage hordes of enemies in gripping battles.

The PvP arena in Drakensang Online also gives players the chance to engage one another in combat for fun, rewards, and greater experience. The lack of downloading and the free-to-play nature of Drakensang Online combined with its Diablo feel make it an engaging game for gamers of all varieties to play.
---
Disclosure: FreeToGame works closely with publishers and developers to offer a free and rewarding experience. In order to keep everything free to use we may sometimes earn a small commission from some partners. Find more info in our FAQ page.
Additional Information
Please note this free-to-play game may or may not offer optional in-game purchases.
---
Developer
Bigpoint
Publisher
Bigpoint
Release Date
August 08, 2011
Genre
MMORPG
Platform
Web Browser
Drakensang Online Screenshots
---
Minimum System Requirements
(Browser)
---
Drakensang Online is a browser based game and should run smoothly on practically any PC with a updated web-browser.
If you have old hardware or software, you may still be able to play Drakensang Online, but your game experience may suffer. For the best gameplay experience, we recommend the latest versions of Firefox, Chrome, or Internet Explorer.
---
All material on this page is copyrighted by ©Bigpoint and their respective licensors. All other trademarks are the property of their respective owners.
User Reviews
---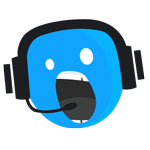 monkusfunk
---
Once a wonderful ARPG game, superior to Diablo 3 in many ways, but the radical update 'Dark Legacy' absolutely destroyed so many features... One of the worst technical butcherings of a previously great experience.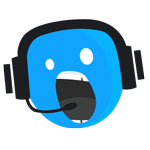 Trakilaki
---
Ever since they released the "Dark Legacy" expansion(which is a new game and not an expansion), the game lost +90% of player base. The problem is that the CM and dev team have always ignored players needs and wishes to improve the game. Since 2015 every day players have given feedback about all problems and now the game is DEAD...only a few hundreds addicted/fanatics keep'on playing and paying. It has become so difficult to play that you literally have to pay to progress, the F2P player has left a long-time ago. If you like games where you can't progress or need help and no one will come, then this game is for you. Have fun despairing.
Play this game and post your review!
See All
Games like Drakensang Online
---