Home > Games >

Game Of Thrones Winter Is Coming
Game Of Thrones Winter Is Coming
Positive

17

Member Ratings
433

Members have this game in their library!
What do you think about Game Of Thrones Winter Is Coming?
---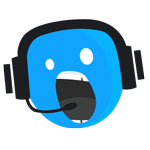 About Game Of Thrones Winter Is Coming
---
Game of Thrones Winter is Coming is a free-to-play browser-based RTS based on the George R.R. Martin novels and popular HBO series. In the game developed by YOOZOOGames, player take on the role of a Westeros lord set on putting a stop to the wars between the Seven Kingdoms.

The game is built in Unity and offers players a balanced mix of strategy and RP. Players build bases, grow their kingdom, train armies, and recruit characters from the show, all while living within the story set forth in the TV series.
---
Disclosure: FreeToGame works closely with publishers and developers to offer a free and rewarding experience. In order to keep everything free to use we may sometimes earn a small commission from some partners. Find more info in our FAQ page.
Additional Information
Please note this free-to-play game may or may not offer optional in-game purchases.
---
Title

Game Of Thrones Winter Is Coming
Developer
YOOZOO Games
Publisher
GTArcade
Release Date
November 14, 2019
Genre
Strategy
Platform
Web Browser
Game Of Thrones Winter Is Coming Screenshots
---
Minimum System Requirements
(Browser)
---
Game Of Thrones Winter Is Coming is a browser based game and should run smoothly on practically any PC with a updated web-browser.
If you have old hardware or software, you may still be able to play Game Of Thrones Winter Is Coming, but your game experience may suffer. For the best gameplay experience, we recommend the latest versions of Firefox, Chrome, or Internet Explorer.
---
All material on this page is copyrighted by ©GTArcade and their respective licensors. All other trademarks are the property of their respective owners.
User Reviews
---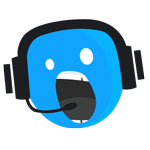 RSOliveira
---
Yet another time-consuming that w. next to no personal choices. For a long time, your screen and options are locked because you have to follow a stright upgrade path. Then its just a matter of logging in several times a day - or pay to speed it up
Play this game and post your review!
See All
Games like Game Of Thrones Winter Is Coming
---