Home > Free Games >

RuneScape
RuneScape
Massively Positive

8

Member Ratings
196

Members have this game in their library!
What do you think about RuneScape?
---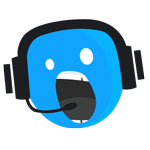 About RuneScape
---
Runescape, is a popular free to play 3D browser based fantasy MMORPG boasting a huge player base and a massive world with 15 years of content. Developed by Jagex, the game does not require players to choose a specific class. Subsequently, you are not limited in terms of what kind of hero you want to play. The browser MMORPG features 26 distinct skills for players to level. Players do not allocate points to upgrade certain skills. Rather, their abilities are enhanced by performing certain actions like mining ore, casting spells of fishing.

The world of Gelinor is divided into various kingdoms, regions and cities. Each regions features different loot, monsters and quests to complete. You explore this vast world via a customizable avatar. The game allows you to interact with other players in various different ways including the in-game chat system, combat and mini-games that are either competitive or collaborative.

Due to the randomized elements in the Runescape's dungeons, gameplay remains engaging rather than repetitive. You can choose to brave the world of Gelinor alone, or collaborate with other players to take down especially challenging bosses. Should you so choose, you can also engage in PvP combat. While it does not follow a linear story, the game contains myriad quests and deep, immersive narrative to keep players engaged.

Released in 2001, the game is consistently updated to add new content, new features and various special events. The third iteration of the game, known as RuneScape 3 (RS3), is an enhanced version of the RuneScape HD update. This major upgrade was launched on Monday July 22nd 2013, bringing even more features such as a new engine, customisable interfaces and new content. But if you're a RuneScape veteran looking for the original version, the Old School RuneScape is still available.
---
Disclosure: FreeToGame works closely with publishers and developers to offer a free and rewarding experience. In order to keep everything free to use we may sometimes earn a small commission from some partners. Find more info in our FAQ page.
Additional Information
Please note this free-to-play game may or may not offer optional in-game purchases.
---
Developer
Jagex
Publisher
Jagex
Release Date
January 04, 2001
Genre
MMORPG
Platform
Windows, Browser
RuneScape Screenshots
---
Minimum System Requirements
(Browser)
---
RuneScape is a browser based game and should run smoothly on practically any PC with a updated web-browser.
If you have old hardware or software, you may still be able to play RuneScape, but your game experience may suffer. For the best gameplay experience, we recommend the latest versions of Firefox, Chrome, or Internet Explorer.
---
All material on this page is copyrighted by ©Jagex and their respective licensors. All other trademarks are the property of their respective owners.
User Reviews
---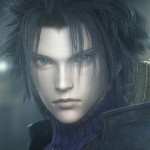 vortexal
---
Even though this page seems to just be for RuneScape, they do also offer Old School RuneScape which because it doesn't seem to have a page here, I'll put my review for both here. While RS and OSRS are pretty much the same game (OSRS is based on an older version of RS) I have a somewhat different opinion of the two and therefor will separate my reviews for them.

RuneScape:

The game is still very good, I don't like some of the changes they've made over the years and wish they took a different approach to the game but it's still good. The game has a very good economy, almost everything feels like it's priced correctly compared to how difficult/long it is/takes to obtain. I almost always feel rewarded for playing, as my skills increase and I complete quests, my opportunities to earn money increase. The game also never feels like I need to buy microtransactions to enjoy the game and because of bonds you can even play the game entirely for free (at least from your perspective). I can definitely recommend RuneScape to anyone who enjoys MMO's.

Old School RuneScape:

The game is pretty good, however there are a few issues. First off, being that it's based off of an older version of RS it has a lot of problems. The older version of RS used java, and due to the limitations of java they can't have a proper bot detection system like the one RS has. There is also very little room for graphics improvements, not that I care about graphics but the game does look like an upscaled ps1 game which for some might be a turn off.

Second, the economy is terrible, and it's mostly caused by all the bots running around. Early on the most of the money making method that work the best don't have any skill/quest requirements. As you level up your skills and do quests most of the new money making methods either aren't worth it or they are only slightly better than what you previously had. And all of the end game money making methods don't make you very much money compared to the cost of the end game equipment.

Third, There is an issue with new content. Most of the content is PVP oriented, and I have no interest in PVP. It's very rare to see new content that it's PVP related. This is caused by the fact that Jagex doesn't know what to do with OSRS so they have a poll system. This is an issue because the community surrounding OSRS gate keeps new content. They don't want to game to be changed unless it's PVP related.

However with all of those issues, I do still think OSRS is worth playing, just don't expect anything spectacular. Similar to RS the game also has bonds and the RS bonds also effect OSRS, so you don't need to worry about the economy issues if you play both. RSOliveira
---
I am a very loyal player with almost 1y of playing time and RS has been part of my life for atleast 13 years. Pretty much spent that time playing on the official server until my account was hacked and couldnt get it back. So at the moment i only play on private servers for the fun and nostalgic feeeling of the game
Play this game and post your review!
See All
Games like RuneScape
---