Home > Special Offers >

Call of War Premium Key Giveaway ($15 Value)
Call of War Premium Key Giveaway ($15 Value)
FREE
---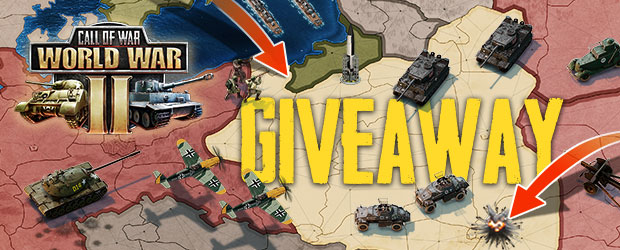 Claim your rare Call of War Premium Account Key for free! ($15 USD Value)
FreeToGame and Bytro are working together to bring YOU a special 3 Month Premium Account Key ($15 Value) Call of War without any cost!
How to Redeem Your Key
1. Click the button to unlock your key.
2. Create your account here if you don't have an account already.
3. Once you have entered the game open or join a new map or go to one of your existing maps
4. Type "/redeem space and your code "XXXX-XXXX" in any chat.
5. You will get your High Command and should see a confirmation message in the chat
Key Details
Each key unlocks the following:
- 3 Month Premium Account ($15 value each)
About
In Call of War you rewrite the course of history! Take over the control of one of the mighty nations during the times of World War 2.
More Offers
Live Special Offers
More Games
Play For Free