Home > Games >

Elvenar
Elvenar
109

Members have this game in their library!
What do you think about Elvenar?
---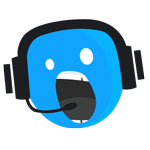 About Elvenar
---
Elvenar is a free to play browser-based 2D Strategy MMO with traditional city building gameplay and RPG elements from InnoGames. This strategy game puts players in the realm of Elvenar in order to choose a civilization that they will then build into a thriving and mighty empire. Which civilization will you help raise to glory in Elvenar: the Humans or the Elves?

Elvenar features gameplay based on other traditional city building games, with focus honing in on adding buildings, exploring the in-game map, and tending to the needs of the population. Both the Humans and the Elves have their own unique city styles befitting their respective cultures.

Speaking of culture, Elvenar also boasts a Culture system that rewards players who take the time improve the happiness of the townspeople with innovative decorations around their city.

But there is more to Elvenar than simple city building and culture: combat is an integral part of the game as well. Players must raise an army to protect their fledgling town from attacks, and the turn-based combat system puts players in direct control of their forces instead of letting them auto-battle. You will decide whether or not your civilization succeeds or fails.

InnoGames offers constant updates and new content for Elvenar, meaning that the gameplay and aesthetics are always changing. The crisp artsyle also ensures that the game can be successfully run on almost any computer system.

Which side you choose in Elvenar will decide how your growing city will look and how it develops, so choose wisely.
---
Disclosure: FreeToGame works closely with publishers and developers to offer a free and rewarding experience. In order to keep everything free to use we may sometimes earn a small commission from some partners. Find more info in our FAQ page.
Additional Information
Please note this free-to-play game may or may not offer optional in-game purchases.
---
Developer
InnoGames
Publisher
InnoGames
Release Date
April 08, 2015
Genre
Strategy
Platform
Web Browser
Elvenar Screenshots
---
Minimum System Requirements
(Browser)
---
Elvenar is a browser based game and should run smoothly on practically any PC with a updated web-browser.
If you have old hardware or software, you may still be able to play Elvenar, but your game experience may suffer. For the best gameplay experience, we recommend the latest versions of Firefox, Chrome, or Internet Explorer.
---
All material on this page is copyrighted by ©InnoGames and their respective licensors. All other trademarks are the property of their respective owners.
User Reviews
---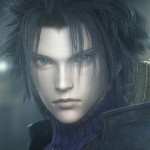 vortexal
---
This game is not that good. The biggest problem is that it's boring most of the time because of how much time you spend waiting for things to happens. Although, you can spend that time doing something else like watching videos or playing another game. The only real gameplay the game offers is the battles, which the game uses a turn based strategy system for. But because of how repetitive they are, battles can be either automatically done or completely avoided.

That being said I can't really recommend this game. I understand that all of the games flaws are caused by the developers wanting the mtx to be worth purchasing so that they can make money off the game. But this hinders the player's experience to much for me to enjoy playing. The game is way to repetitive, and offers nothing meaningful to the player.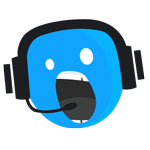 Casheater
---
For being a 2D strategy is a great game. As god-like being you have to be able to create your civilization and actually give meaning to it. This is what makes it good. Yes, it can be a little boring sometimes because of the time it takes to create buildings or develop your city, but once you catch the rhythm, it all gets easier.

I played this a few years ago, when It came out bach in 2015, but now the updates have made a better and complex game. And sometimes it can get so hard that you may need a guide: https://mmoauctions.com/news/elvenar-review-a-deep-look-to-a-long-forgotten-fantasy-world
Play this game and post your review!
See All
Games like Elvenar
---