Home > Special Offers >

Survivor Legacy Holiday Pack Key Giveaway
Survivor Legacy Holiday Pack Key Giveaway
FREE
---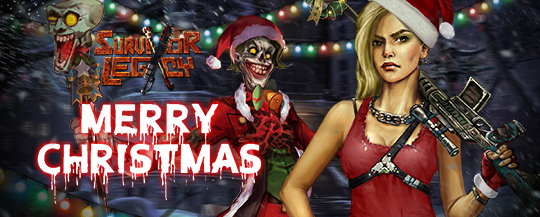 Claim your Survivor Legacy Holiday Pack Key!
To celebrate the Holiday Season, FreeToGame and R2Games are working together to bring YOU a free Holiday Pack full of in-game items for Survivor Legacy! Get your key now while supplies last!
How to Redeem Your Key
1. Create your Survivor Legacy account here if you don't have it already.
2. Click this Setting icon in the upper left corner of the game.
3. Click EXCHANGE, Enter the code and click EXCHANGE. (There should be no spaces before or after the gift code)

Note:
This giveaway ends on Jan 20, 2021.
Key Details
Each key unlocks the following:
- 10 Speed Up (60 min) 10
- 10 Research Speed Up (60min)
- 10 Training Speed Up (60 min)
- Food 500K
- Wood 150K
- Stone 150K
- Iron 150K
- Gold 50K
- The Gladiator: Antonio (A-Class Hero)


About
Survivor Legacy is a free-to-play browser based themed strategy war game. Take part in brutal zombie warfare and build your army to survive!
More Offers
Live Special Offers
More Games
Play For Free