Home > Free Games >

Nords: Heroes of the North
Nords: Heroes of the North
Massively Positive

1

Member Rating
30

Members have this game in their library!
What do you think about Nords: Heroes of the North?
---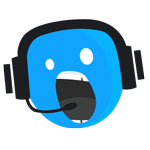 About Nords: Heroes of the North
---
Nords: Heroes of the North is a free to play browser-based 2D fantasy strategy MMO game with appealing cartoony graphics, RPG elements and familiar gameplay. Nords: Heroes of the North is developed and published by Plarium, the same company behind other strategy games such as Soldiers Inc, Stormfall: Age of War and Pirates: Tides of Fortune.

The Ice Queen has returned, and the various races populating the land of Shingard have banded together and elected a leader, King Bjorn. You must take on the role of one of Bjorn's Lord Marshals. As a Lord Marshal, you are responsible for building and governing Nordic Strongholds populated by various units including dragons, elves, orcs and norsemen. To survive the eternal winter, you must construct buildings and fortifications, produce resources and train your stronghold's army. Neighboring strongholds will be endeavoring to do the same, and may successfully raid your stronghold if you are not adequately prepared.

Choose to side with certain clans and sign blood packs with various tribes of orcs, elves, norsemen and dragons to gain their wisdom and skills. Players can also use a combination of various units to fight enemies. The game's primary resources are fish, mushrooms and fire ale. These resources can be found within player stronghold and must be cultivated by constructing fisherman's huts, mushroom patches and breweries and kept in storehouses and alehouses. Players who find they need additional resources can build special structures to boost production, or attempt to raid neighboring strongholds for their resources.
---
Disclosure: FreeToGame works closely with publishers and developers to offer a free and rewarding experience. In order to keep everything free to use we may sometimes earn a small commission from some partners. Find more info in our FAQ page.
Additional Information
Please note this free-to-play game may or may not offer optional in-game purchases.
---
Title

Nords: Heroes of the North
Developer
Plarium Games
Publisher
Plarium Games
Release Date
August 01, 2013
Genre
Strategy
Platform
Web Browser
Nords: Heroes of the North Screenshots
---
Minimum System Requirements
(Browser)
---
Nords: Heroes of the North is a browser based game and should run smoothly on practically any PC with a updated web-browser.
If you have old hardware or software, you may still be able to play Nords: Heroes of the North, but your game experience may suffer. For the best gameplay experience, we recommend the latest versions of Firefox, Chrome, or Internet Explorer.
---
All material on this page is copyrighted by ©Plarium Games and their respective licensors. All other trademarks are the property of their respective owners.
User Reviews
---
Play this game and post your review!
See All
Games like Nords: Heroes of the North
---