Home > Special Offers >

C9 & Mu Online Halloween Key Giveaway
C9 & Mu Online Halloween Key Giveaway
FREE
---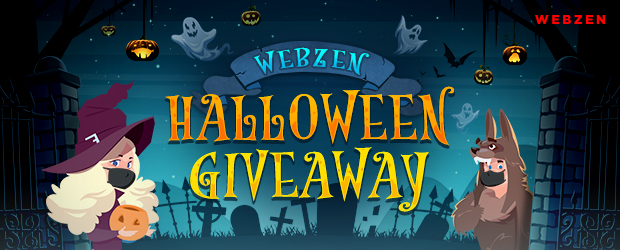 Claim your Webzen Halloween Pack Key Giveaway
To celebrate Halloween, FreeToGame and Webzen are working together to bring YOU free in-game items inside YOUR Webzen game of choice including Mu Online and C9.
How to Redeem Your Key
* If you are new to Webzen, please create an account, install a game, choose a server and create a new character.

1. Go to webzen.com/Coupon
2. Log in with your account.
3. Enter the coupon code (without hyphens).
4. Select your game, server, character and click "Redeem Now".
Key Details
Each key unlocks the following:
C9
– Media Promotion Cash Chest
– Resurrection Count Reset Scroll
– Skill Reset Scroll
– Inventory Expansion Scroll
– Warehouse Expansion Scroll
– Glenheim Defender Soul Chest [7 days]
– War Finisher Soul Chest [7 days]

MU Online
– Scroll Master of Health (7 Days)
– Scroll Master of Mana (7 Days)
About
- Redeemable until: make sure to use the coupon before 24th November of 2020 (23:59 UTC). - Coupon codes can only be used with an existing WEBZEN account. - Codes are limited to one use per account.
More Offers
Live Special Offers
More Games
Play For Free