Home > Special Offers >

World of Tanks Premium Bonus Code Giveaway
World of Tanks Premium Bonus Code Giveaway
FREE
---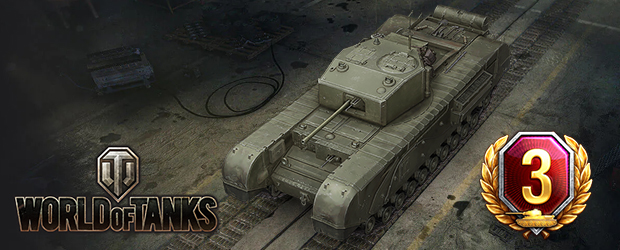 Claim your World of Tanks Premium Bonus Code!
Wargaming and FreeToGame are working together to bring YOU a free Premium Bonus Code for World of Tanks (NA and EU). Get your key now while supplies last!
How to Redeem Your Key
1. Login to your World of Tanks account here.
2. Click on your username in the top right corner.
3. Click 'Activate Wargaming Code' and enter the code into the field.
4. *Only valid on the EU and NA server.
Key Details
Each key unlocks the following:
** Only valid on the EU and NA server.

- World of Tanks premium account days: 3
- Premium Tank: Churchill III
- 100% сrew
- Garage Slot
About
World of Tanks is a popular free-to-play massively multiplayer online game dedicated to tank warfare in the mid-20th century. With realistic environments and legendary tanks...
More Offers
Live Special Offers
More Games
Play For Free